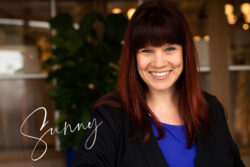 Want to know how you can 10x your podcast revenue? Who wouldn't, right?
This is possible through dynamic insertion, it's a service that allows you to place ad markers in your episodes so you can drop ads and promos into your episodes, and remove them whenever you want. The technology to do this can be pretty pricey, which is why most podcasts don't do it. But… you are in luck!
Megaphone is the leading dynamic insertion provider. I've hosted my podcasts with them for years, and I recommend all the podcasts on my network host with them as well. The big podcast networks typically pay thousands of dollars every month for this service. But that's not really affordable for most podcasters. So, when podcasts come to them and they can't afford their pricing, they send those podcasts to my network! That's right, I can get your podcast access to the same product for a fraction of the price!
If you join Megaphone under our network account, you'll pay a $4 CPM each month ($50 minimum). This means the pricing grows as your show grows, which is usually much more affordable for podcasters. We call this our network "affiliate" program. You're an affiliate of our podcast network, but not necessarily a member. You're simply using some of the services we provide. And you'll also have access to our network's podcaster community and receive helpful podcasting tips each week!
If you're interested, please complete this online form, and we'll be in touch with you shortly.
Want to see Megaphone in action? I've created some tutorial videos to show you some of my favorite features.
I'll be 100% honest with you… you can find podcast hosting for cheaper than $50 per month. Heck, there are some places where hosting is completely free. But, you definitely get what you pay for. And you simply won't find access to these dynamic insertion tools for cheaper ANYWHERE else!
Why is Dynamic Insertion Better?
Sometimes people ask me why dynamic ads are better than ads that are "baked into" your episodes.
Here's my top 3 reasons…
You make more money for the exact same effort. The effort it takes to write an ad, voice it and edit it is the same. But, the difference is the reach for that ad. With dynamic insertion, I can place that ad on all my podcast episodes with a few clicks. Can you imagine the effort it would take to physically edit ads into all your episodes each time you wanted to work with a new advertiser? Ugh.
Your ads stay fresh and relevant to your listeners. When a campaign is over, any ads dynamically inserted into your episodes are removed from your episodes. This is important because the links or promo codes the advertiser gave you to track conversion will eventually become outdated, and you don't want your listeners hearing ads that no longer work. What would happen if your listener heard an ad, went to the advertiser's website to purchase, but then their promo code didn't work? That would be really frustrating and it probably wouldn't look good for your podcast or the advertiser!
It provides an overall better experience for the advertiser. This is important because we want more brands to work with podcasts, and if that's going to happen, we need to offer them a great return on their investment. Since most podcasts are created independently (not by networks or large companies), it's important that advertisers have the opportunity to hear the ad in advance to ensure the message is a good representation of their brand. Advertisers also have more control over who hears this ad. You can program dynamic ads to run only in certain countries, states, cities… even zip codes! That's great for local advertisers! Also, the impressions for these ads is tracked by the ad actually being triggered in the episode. That means, if a listener doesn't stick around long enough to hear the ad, then it's not going to count! There's simply no way to track this with "baked-in" ads.
So, what are you waiting for? Complete this online form, and you're one step closer to making more money with your podcast!