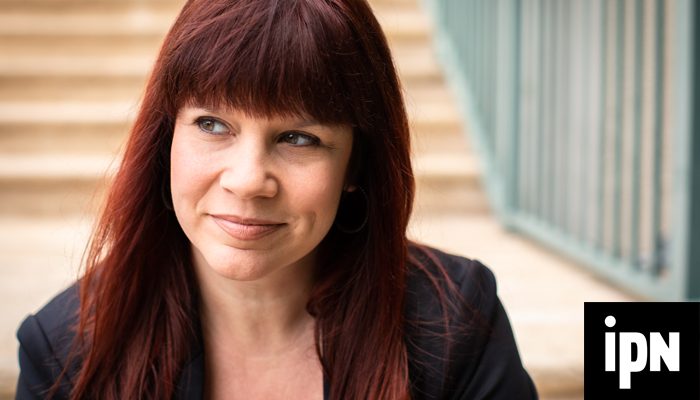 Sunny Gault is passionate about helping independent podcasters!
In 2005, she started her first podcast, Anchor in PJs, in her backyard as a way to learn more about podcasting. Sunny's daily show was discovered by a video sharing site- earning her a job and launching her podcasting career.
Since then, Sunny has been involved in virtually every aspect of podcasting- eventually running her own podcast networks. Previously, she was the creator of Parents On Demand, a podcast network devoted to parents and families. She is currently the Founder and CEO of Independent Podcast Network, and as such, she regularly travels and speaks at podcasting events throughout the year.
In addition to running IPN, Sunny is also part of the content and marketing team at Zencastr- the most popular platform for podcasters to record their guests remotely. If you use the Zencastr platform, you've probably already seen and heard Sunny through their tutorial videos and podcasts or even chatted with her during the live webinars.
Sunny is also the Founder of the Podcast Network Alliance, a group of independent networks that regularly collaborate together.
Prior to podcasting, Sunny was an award-winning broadcast journalist, having been an anchor and reporter at television and radio stations across the country. Throughout her career, she has personally interviewed thousands of guests and nurtured many first-time on-air personalities.
Reviews
"Sunny is not only a very talented on-camera personality, she is also an extremely capable producer. She easily adapts to any scenario or challenge put in front of her and excels in delivering excellent results - all with an extremely professional, and pardon the pun, "sunny" attitude. I would welcome the opportunity to work with her again in the future." -- Matt West, Director of Production, DECA Entertainment
"Sunny could not be more aptly named. She is dedicated, detail-driven and still able to keep the big picture going - everything a producer needs to be, and then some. Working with her was a privilege and the most fun I've had on an internet project to date. She offered great direction, tons of lighting and filming tips for those of us trying to get the hang of home studios, and was always, ever, upbeat and full of encouragement. I honestly don't know when she slept because she kept up with a breakneck schedule, coordinating with a lot of parenting writers with scattered brains and kept us focused and on task. I'd work with Sunny again in a heartbeat." -- Melinda Roberts, Author of The Mommy Blog
"I remember when Sunny asked me to host a new podcast series and I had absolutely no experience with podcasts, much less the production aspect of any form of media. But she could identify my skills and how they would fit well into the role. I think that the ability to see people's potential and help cultivate those skills is one of the signs of a great manager and leader!" -- Christine Stewart-Fitzgerald, Host of Twin Talks