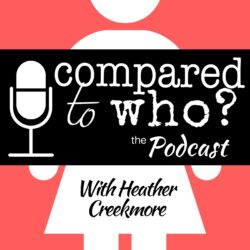 Stop Comparing. Start Living.
Ready to stop stressing over body image? Tired of playing the comparison game? Need some inspiration and encouragement to be who you are in Christ without stressing over your looks? Compared to Who? is a real, relatable, and sometimes funny podcast for Christian women who are ready to break free from comparison, body image issues, and insecurity. Stop comparing and start living.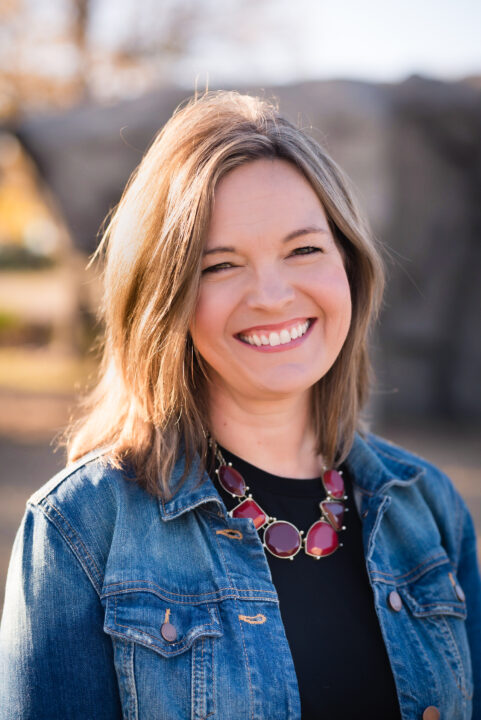 About the Host

Speaker, author, and television failed baker, Heather Creekmore will charm you with her humor and touch you with her heart for reaching women with the breath-taking truth of the Gospel of Jesus Christ.
Heather feels the pulse of women who wrestle with their body image and comparison. She's tried the diets, exercise gizmos, and expensive weight loss pills. She's battled the brownies, felt shame over pant's size, and fought that same sense of insecurity that plagues so many women. Heather has been featured on a variety of news outlets including: Fox News, Huff Post, Church Leaders, Moms Struggling Well, and Good Morning Texas. But Heather is most recognized from her appearance on the Netflix show, "Nailed It" (S1, Ep1).
Heather and her fighter-pilot-turned pastor husband live outside of Austin, Texas. When's she's not destroying baked goods, Heather homeschools her brood of four children, shops clearance racks, and travels. Learn more about Heather and follow her blog and podcast at www.Comparedtowho.me.