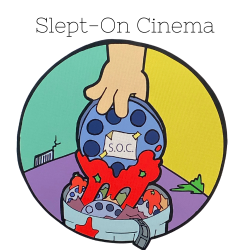 The podcast for people who like, liking movies
On this show, we celebrate misjudged movie gems. Each episode we discuss and praise movies that are below 50% in both Tomatometer and Audience Score. We encourage you to listen to the first half, watch the movie that's being discussed then enjoy the 2nd half of the podcast with us! It's easy to tear down movies, but it's way more FUN to ENJOY movies! Come enjoy movies together with us!
ABOUT THE HOSTS
Host #1 is StanSteamer, a lawyer with a wife and young daughter who lives just outside Boston.
Host #2 is Grobestreet, a retired teacher, now entrepreneur for his own startup and recently moved from Boston to California with his wife and young son.