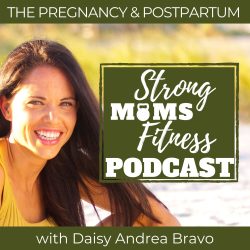 Motherhood can be totally chaotic and overwhelming, but learning how to keep strong, fit, and safe during pregnancy and after baby shouldn't be! But let's be real here moms…finding the time in your busy life to explore all the mom fitness influencers on IG, FB, or YT is nearly impossible, and how do you know if what you are searching for is the most up-to-date and credible information out there? Join Daisy Andrea Bravo, Pregnancy and Postnatal Fitness Coach as she interviews the most trusted experts in health & fitness. Sharing their knowledge and expertise on all things relating to Pregnancy & Postpartum fitness. Daisy is the go-to Pregnancy and Postpartum Fitness Coach for CrossFit, endurance, high-intensity athletes, and the average fitness junkie for a reason. Inside each episode, you'll get to stand in as she tackles the most common concerns in pregnancy + postpartum fitness. No topic is off-limits! So expect to learn all about workout modifications, core & pelvic floor health, diastasis recti, mental health, natural birth, body image, sex, athletic identity, and so much more!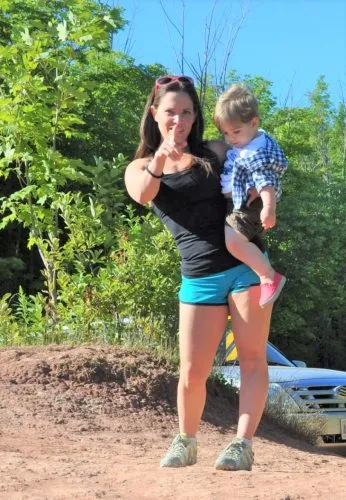 ABOUT THE HOST
Daisy Bravo is an online pregnancy & postpartum fitness coach and the founder of Strong Moms Fitness. Her passion for health and fitness has led her to a 20-year career supporting moms to reach their health and fitness goals.
Early on in her personal training career, she noticed that many trainers in the gym did not know what to do with pregnant women and new mothers. She identified two types of trainers; the ones that we're afraid to work with moms and the ones that either ignored or were unaware that these women needed special consideration.
Sick of seeing this population ignored in standard fitness programs, and also wanting for herself to have a fit pregnancy. Daisy spent years learning how to help herself and other women have an empowered pregnancy. It wasn't long into her studies that Daisy realized it was her destiny to work with pregnant and postpartum women and continue to raise awareness that women can be a badass in the gym…even if they are pregnant or a new mom.
Daisy's mission is to support moms who feel pressure from society to quickly lose weight after baby. In their effort to look good on the outside, it is so common to see moms resume pre-baby activities only to find themselves injured and left to accept that things like diastasis, prolapse, and leakage are normal.
Through Daisy's coaching programs she supports, empowers, and educates women on how to workout safely during pregnancy and then recover and return to exercise after giving birth, without risking injury and avoiding those crash diets.