March of Dimes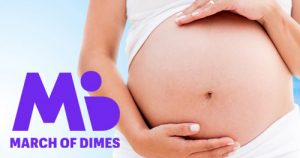 March of Dimes, the leader in the fight for the health of all moms and babies, is generating awareness among women of childbearing age, families and health care providers about actions they can take to help prevent birth defects. Birth defects affect about 1 in every 33 babies born in the United States each year (120,000 babies) and are a major cause of infant death and lifelong disability. Please visit their website for more information so that every baby can have the best possible start in life.
Kindred Bravely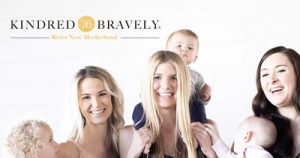 Kindred Bravely is devoted to making life easier for pregnant and nursing moms. From breast pads and non-skid socks to nursing bras and pajamas, every piece with created with comfort, beauty, and function in mind. Their designs have been recognized by Parent Tested Parent Approved, The Cribsie Awards, and The Mom's Choice Awards. More importantly, Kindred Bravely also has a mission to build a community of moms who support and celebrate each other. Behind the scenes, Kindred Bravely employs more than two dozen work-at-home moms!
Ora Organics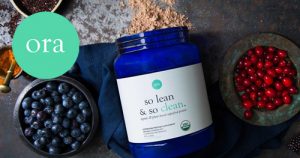 A protein powder for you and baby, that's Ora Organic. They're a clean nutrition company with a suite of baby-friendly products. Like their amazing protein powder. Breastfeeding mamas flock to this stuff. For starters, this protein is perfect for middle-of-the-night feedings and as a morning kickstart. Every ingredient is vegan and organic, so you're not transferring any common allergies or crappy additives to your kiddo. It comes in three delicious flavors: vanilla, chocolate, and vanilla chai. All are light, non-bloating, and quick to make – so you're not a hungry zombie.
Stitch Fix Kids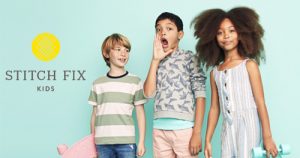 When it comes to size, kid's clothes are hard to get right. Stitch Fix kids can help you find the perfect fit, every time. Stitch Fix Kids is an online personal styling service for your kids that delivers children's clothes, shoes, and accessories directly to your door. After completing the style profile quiz, your expert personal stylist will send you a handpicked box of items based on your style and preferences. Stitch Fix has every style you want: from sporty to preppy to boho, to help boys and girls everywhere find their style.
BetterHelp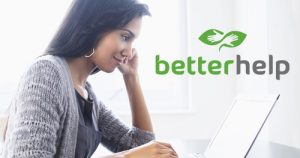 Parenting is tough, and sometimes you need to have a quality conversation with someone who's not still wearing diapers. BetterHelp is the world's largest counseling service and is 100% online. Get professional, convenient and affordable counseling provided by licensed, accredited and vetted counselors that you can trust. You can talk, email, text or even video chat with them! Get help with a range of issues including depression, anxiety, relationships, trauma, grief, and more. Don't let issues like postpartum depression and stress get the best of you!
Cirkul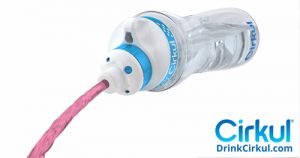 We all know we should be drinking more water. And for many parents, the hardest part of drinking more water, is missing the flavor of other stuff. Cirkul makes drinking water convenient, fun and delicious– for the whole family! Cirkul is a convenient water bottle that unlocks flavor when you want it to- simply insert the flavor cartridge into the top part of the bottle. Then adjust the "flavor dial" that allows you to customize the amount of flavor you get. One flavor cartridge gives you more than six water bottles of your new favorite drink! No more lugging heavy bottles and cans from the store!
Audible Escape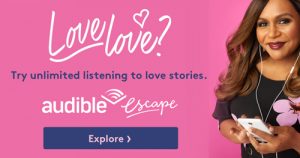 Are you looking for an escape? We all need one, right? A break from caring for the kids, fixing up the home… you know, reality? If you love podcasts as much as we do, then you'll love Audible Escape! It's like the regular Audible where you can download and listen to audiobooks- but Audible Escape is focused on love stories. Join the community and listen for free for one month. Then, with your subscription, you'll get unlimited listening to love stories for just $12.95 per month. If you're already an Audible or Kindle Unlimited member, it's just $6.95 a month.
Lovevery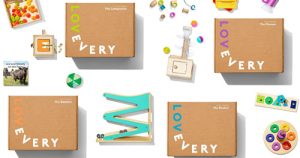 Lovevery is reimagining what kids' toys can be. The company was started to help parents feel confident they are giving their baby the best resources they can. Lovevery play products are designed by child development experts and distilled to their simplest, purest purpose: to be exactly what children need at every stage. Taking a science-based approach, Lovevery products have won awards from Red Dot, Parents' Choice, and NAPPA. Shortly after launching, The Play Kits by Lovevery were selected by TIME Magazine as one of the 50 Best Inventions of the year.
Care.com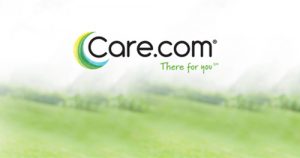 Parents! Sometimes you need a bit of a break, right? Or perhaps you need a little extra help caring for your little one. With Care.com, you can find care for anyone in the family. Sitters, nannies, housekeepers, dog walkers, senior care, tutors, errand runners and more. Full-time, part-time, anytime! You can book and pay for care— all in one place! Join for free as a basic member- and start searching for great local caregivers. Once you upgrade to premium membership, you can reach out to them, schedule interviews and even book and pay for care online or through the Care.com app.
KiwiCo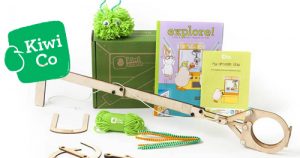 KiwiCo celebrates kids' natural creativity and curiosity while saving time for busy parents. The goal is that through play, kids get an enriching, learning experience that carries over into everything they do.  Every crate includes all the materials and inspiration for projects related to an age-appropriate theme. They offer high-quality award-winning products across seven brands for young makers ranging in age from 0 to 16+. Save 30% on your KiwiCo subscription! Visit this link and enter promo code SHARE30 at checkout. 
ArtKive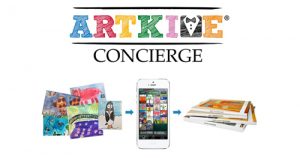 We love the artwork our kids bring home, but let's face it… it's a lot. Artkive is the easiest way to store and share your kids' artwork. Use the ArtKive app to take photos and easily share these masterpieces with friends and family. Or let the Artkive professionals turn it into a stunning book! Order an Artkive box and throw your favorites in there throughout the year. When you're ready, ship it to Artkive and they'll do all the work for you! The kiddos artwork is magically converted into a beautiful book you can preserve for years to come! Visit the link and use promo code REVIVE to receive $20 off the box and earn $20 in credits.
care/of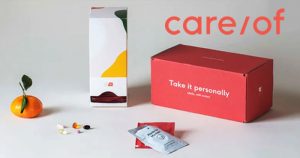 You're busy all day long caring for little humans- but what about taking care of yourself? That's why there's care/of- a monthly subscription vitamin service that's completely personalized. Take a fun, online quiz to learn more about your health goals and fully customize your vitamins. Then, your vitamins arrive at your door each month. And forget bottles… care/of sends you personalized packs with all the vitamins you need for the day- and it comes it a handy dispenser. Just grab a pack… and go!
Teami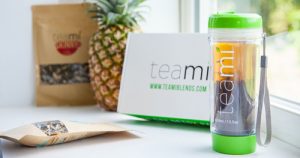 Sometimes coffee keeps parents going throughout the day- but having too much isn't the best for your body. Sometimes you need to detox- and that's what Teami is all about. Their passion is helping you live a happier, healthier lifestyle by adding their natural tea creations into your daily routine! Whether you are looking for wellness or skincare products, Teami has something just for you! Be sure to try their skinny tea for an energy boost and their colon cleanse tea to get rid of those nasty toxins coffee (and other treats) leave behind in your body! Visit this link and enter our special promo code REVIVE, to support our show.
Myro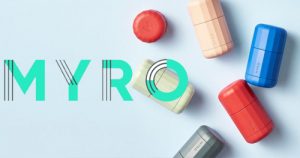 Myro is making deodorant better- like 10 times better! It's not the drugstore stuff with the "meh" scents you're used to. Myro delivers obsession-worthy, naturally effective deodorant that looks as good as it smells. That's because it's natural and made with a custom blend of essential oils that release over time to keep you fresh and dry. Choose your scent and the color of your super cute case. You'll get a refresh ever three months- delivered straight to your door. You can switch scents, press pause or stop anytime you want. Now, that's convenient!
Lively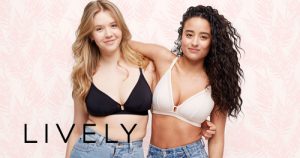 Lively is inspired by what we believe makes women sexy today; smart, healthy, active and outgoing. They are delivering bras and undies that blur the aesthetic lines of lingerie, active, and swim, taking the best elements of high-style and comfort from each category. Find the perfect fit, using the Fit Guide that features Lively customers and a step by step process for any bra type that finds the fit that's perfect for you. Lively is establishing an entirely new category and POV of lingerie, a movement that we call Leisurée.
Beauty By Design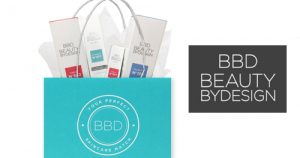 Beauty by Design is on a mission to make finding the right skincare easier than ever! Too often, we're unsure if we're using the right products and end up disappointed when we don't see results. Beauty By Design is the first skincare brand that provides precision-matched formulas with unlimited expert guidance from your own personal Esthetician. They've created a line that's five times larger than traditional brands, harnessing the benefits of 250 natural performance ingredients!
Simple Health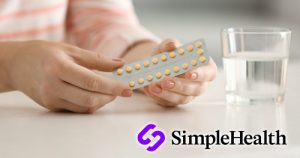 Simple Heath provides a simple solution to birth control. They believe all women deserve access to birth control. That's why they prescribe it online and deliver it free—no doctor or pharmacy visits required. No insurance? No problem! Simple Health understands it isn't always available. That's why they offer affordable birth control regardless of your coverage. Their OBGYNs and physicians will help you find birth control that fits your lifestyle, whether that's the pill, patch or ring. Prescriptions are usually just $20!
Lola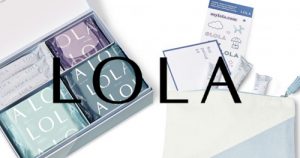 Lola is a female-founded company with a more modern approach to feminine care. After all, if we care so much about the food we eat, we shouldn't we also care about our tampons, pads, liners and cleansing wipes, right? Unlike other major brands, LOLA products are 100% natural and easy to feel good about. No BS, mystery fibers, or doubts about what's going in your body. Plus, LOLA products come in a simple, customizable subscription.
Modern Fertility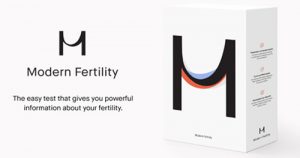 "So, when are you going to have your next kid?" Sound familiar? Of course, it's none of their business, but it is a good question. More and more families are having kids later in life- which requires a bit more planning. You know, that whole hormone thing. Modern Fertility is an at-home fertility test examines your current hormone levels and breaks them down to help you better plan your family. You can also get more great information through the Modern Fertility weekly "Egginars" and private Slack group!
Molekule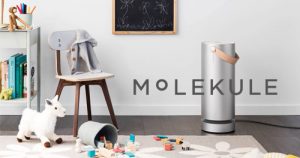 Kiddos have allergies or asthma? No parent wants to hear their child struggle to breathe. Molekule was created by a dad, who is also a scientist, to help cure his son's wheezing. Unlike other air purifiers, Molekule helps parents destroy indoor air pollutants at the molecular level- completely removing them from the air you and your family breathe. Molekule has been tested and verified and their research is backed by the EPA.