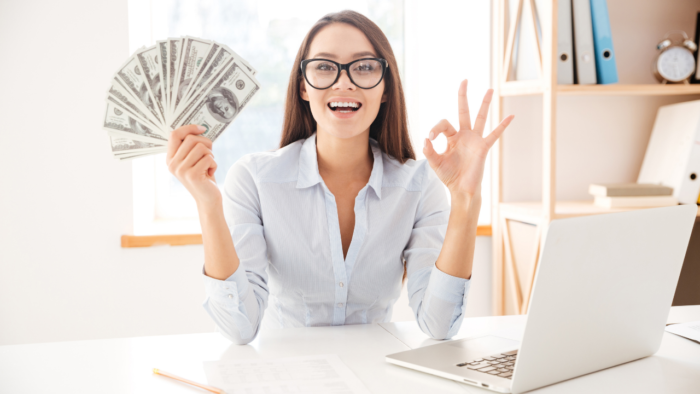 One way to make money with your podcast is running ads on your show that promote other people's products and services. If your podcast is hosted with Megaphone, our network's preferred podcast host provider, you have the option of having Megaphone's team sell ads for you. This is called the Megaphone Targeted Marketplace, or MTM. ***NOTE: When Spotify bought Megaphone, they changed the name of this program to SPAN, or Spotify Ad Network.
Again, this program is completely optional. You can use Megaphone and not be part of the MTM program. But if you're planning to monetize your podcast through advertising, this is a great way to get started. If you're already running ads on your podcast, MTM can help you sell any of your unsold inventory. So, this program is beneficial regardless of how much experience you have working with advertisers.
How do MTM ads work?
Megaphone is known for hosting high-quality podcast content, so many advertisers want to work with them. Megaphone was also recently purchased by Spotify, so advertisers interested in Spotify will now have an opportunity to be part of MTM as well. More advertisers means more opportunity for you to make money with your podcast.
When advertisers work with Megaphone, they aren't purchasing ads on a special podcast. Instead, they are purchasing a specific number of impressions (downloads) across several podcasts based on their preferred demographic. This is HUGE. Many smaller podcasts are routinely passed over by advertisers because they don't have enough impressions. However, with MTM, the advertisers are basing everything on your podcast's demographic, they don't know how many people are listening to your podcast and it really doesn't matter. If you have a smaller show, you'll make less money because you have fewer impressions, but it doesn't exclude you from working with advertisers altogether. This helps level the playing field.
Megaphone's team handles all the negotiating and contract signing to complete the deal, you are not involved in that process at all. Then, the Megaphone creative team creates an ad that's specific for podcasting. That's important because you really don't want to run radio or television spots on your podcast, it just doesn't translate well. The Megaphone team will start the ad campaign and it will run until it's complete. These campaigns are usually based on impressions and it's possible these campaigns could start and end quickly, depending on the advertiser's needs and budget. Keep in mind, the ad isn't just running on your podcast, but it's running on all podcasts hosted on Megaphone that are part of MTM and fit the advertiser's preferred demographic.
Here's a video Megaphone created that explains MTM from an advertiser's perspective.
How do I make money?
Megaphone negotiates the ad rates with the advertiser. You do have the ability to determine what rates you're willing to accept in your podcast (more on that later). If your podcast is a good fit for the campaign, ads will automatically start running on your podcast. You WILL NOT be notified when this happens, everything is automatic and happens in real time. Also, Megaphone DOES NOT guarantee you will make a certain amount of money from these campaigns, and the amount of money you make could fluctuate from month to month.
We receive a breakdown of ads and revenue each month from Megaphone, which we will pass along to you. View sample payment breakdown. Megaphone keeps 50% of the profits and the podcaster keeps 50% of profits generated through their show. Our network does not take a portion of this revenue. Our costs associated with managing these ads are included in your monthly dues. Megaphone pays our network each month, and then we pay you through direct deposit.
What do you need from me?
Well, that's another reason why we like the MTM program so much. To get started…
Your podcast needs to be hosted on Megaphone. Our network gets a great deal on pricing, which we pass along to our podcasters.
You need to have ad markers inserted into your podcast episodes. Mid-rolls are preferred, but you can get started with pre-rolls/post-rolls. In general, we recommend you have the same amount of ad markers in each episode, but this is not mandatory for the MTM program.
If you're new to dynamic advertising, let us know and we can set-up your account so pre-rolls/post-rolls are automatically added to all your episodes. We also offer a paid service where we can create mid-rolls ad markers in your episodes for you. Complete this form for more information.
When you're ready, reach out to our network and let us know you want to be added to the MTM program, so we can submit your podcast for you. The Megaphone team typically approves podcasts for MTM every couple of weeks.
How can I better prepare?
We want to make sure you hit the ground running once Megaphone approves your podcast. In the meantime, we've created this five-minute video that explains the process for adding price floors and advertiser category exclusions.
Step-by-step instructions are also provided below…
Log into your Megaphone account. Select your podcast. Click Settings and scroll over to MTM Settings.
Edit Price Floors
The price floor is the minimum amount of money you'll accept for the placement of an ad on your show. This is based on CPM (cost per thousand) impressions. You can set different price floors for pre-rolls, mid-rolls and post-rolls. At this time, there is no way to opt-out of ads as pre-rolls, so a workaround is to set a really high CPM for pre-rolls, so your show basically won't qualify. We recommend a price floor of $50 or higher if you DON'T want ads to run on your podcast. While every campaign is different, Megaphone's standard CPM rate is usually around $26, but it can fluctuate. If you're not ok with that, then list your own amount. Our recommendation is to not set price floors in the beginning so you earn more revenue. You can always come back and change this later.
Select Advertising Category Exclusions
As we mentioned, the MTM program is automatic and ads are placed in real time. Which means there's no opportunity for you to specifically approve or deny advertisers. However, you do have the ability to exclude certain advertising categories. We recommend you take off your "sales" hat for a minute, and really consider your audience when making these selections. Exclude any advertising categories you think may be harmful. For example, if you have a health-related podcast, you may want to exclude alcohol and tobacco-related products. Select your exclusions and save. You can adjust these categories at any time.
What else do I need to know?
If you're serious about monetizing your podcast, Megaphone is the best podcast hosting platform because it provides you with most opportunities to really utilize your inventory. You create inventory any time you place an ad marker in your episodes. This ad marker is needed so you can run a "promo" or an ad thats part of a "campaign". You're basically indicating the best places for these spots to play in your episodes. The goal is to fill your inventory. And to help you do this, Megaphone has created a three-layered approach for you. Their system prioritizes when ads/promos run to ensure you make the most money.
Here's the priority order…
Campaigns (ad campaigns you create and run yourself)
MTM Ads (ads that automatically run because you're part of MTM)
Promos (promos you create and run yourself)
Let's say you have placed one ad marker in each of your episodes. You're working one-on-one with an advertiser and their campaign is ending tomorrow. But your next campaign isn't scheduled to start until the following week. That means, you have about a week's worth of unsold inventory for your podcast. If you're part of MTM, the moment your first campaign ends, your podcast could have MTM ads running on your show because the system will see inventory is now available. And if an MTM campaign isn't available, Megaphone could automatically run a promo on your podcast. Perhaps your "promo" actually promotes an affiliate partnership where you get paid when someone purchases the product. So, in theory, you could still be making money with your podcast in-between ad campaigns.
Or maybe you don't want to bother with selling any of your own ads. You don't run your own ad campaigns. Your podcast only runs ads when an MTM campaign fits your demographic. And when an advertiser isn't available, you're running promos for your affiliate partners. Or perhaps you're promoting your new online course, or a free downloadable to get listeners to subscribe to your newsletter.
Again, it's all about filling your inventory… and Megaphone makes it easy to do that!