Research is necessary before selecting a podcast recording platform to use. Podcasters need to consider the audio quality of the remote recording platform and the usability of the platform itself. But, do not forget, even with remote recording platforms, you still need audio editing software to create a high-quality podcast episode.
The podcast industry was pushed to switch to remote recording due to increasing stay-at-home provisions. This approach is considered handier for many people because of its comparative simplicity in scheduling, traveling, and connecting with distant guests. In any case, remote recording is no longer a desirable feature for podcasting but rather an essential one.
5 Remote Recording Platforms for Podcasters
It is possible that selecting the best podcast recording platform for particular requirements will appear to be a challenging chore due to the various currently available solutions' enormous variety of features and capabilities. Below is a compiled list of the finest podcast recording platforms that are suitable for a wide variety of shows.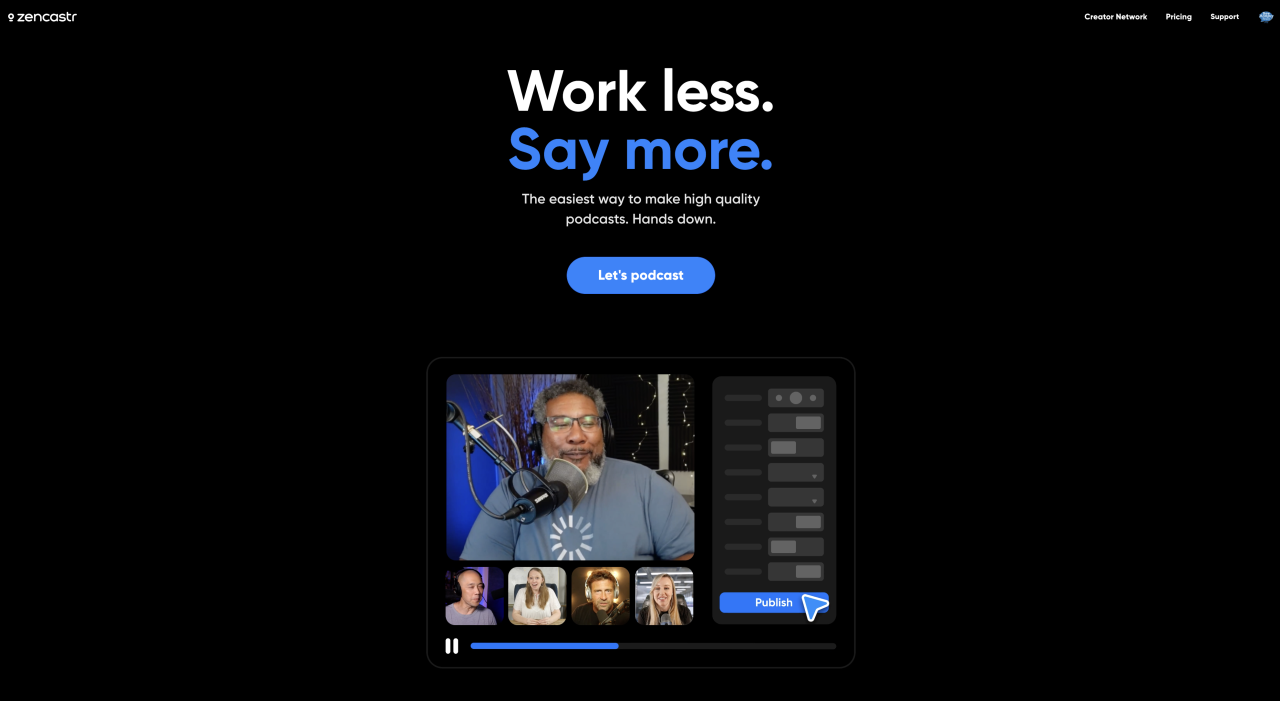 Zencastr
You can record and download audio and video files of professional studio quality directly from the browser window with the help of the web-based program known as Zencastr. Because the software records each participant's side of the discussion individually before synchronizing them all together, the sound quality is ensured despite the possibility of interruptions in the internet connection. Sound quality assurance is possible because the program uses multi-track local recording.
The platform is also highly intuitive in its free and paid configurations, making it a breeze to use and explore. The free plan that allows the user to record unlimited audio and video with up to 12 participants in MP3 format will offer most of the capabilities needed by the vast majority of podcasters. However, one will need to switch to the plan that costs $20 per month if he wishes to record uncompressed WAV files of higher quality (16 bits, 44.1 kilobytes). Zencastr also offers hosting and advertising opportunities for podcasters.
In general, Zencastr is a low-cost alternative that offers a high level of user-friendliness. Hence, it may be the ideal piece of software for individuals who do not have a great deal of experience with technological matters.
SquadCast
The audio with SquadCast is excellent and comparable to that produced in a professional recording studio. It comes with a wide variety of functions that can assist in elevating the recording quality of any podcaster's work to the next stage. The continuous upload and automatic backups that this service offers to protect the safety and integrity of your work are two of the features that users like best about it. Additionally, they provide a video option in which one may have one host and as many as 10 guests participate simultaneously.
Because SquadCast captures all participants locally and on different tracks, you will simplify your life during the post-production process. Also, guests are not required to have an account to participate in a recording. SquadCast's user-friendly interface makes it straightforward for every client to engage in a conversation, even if they have no experience with distant recording software. In addition, SquadCast is always improving its podcaster support by releasing new versions of its software and introducing additional capabilities.
You can purchase five hours of audio recording each month for a starting price of $20. Twelve hours of audio cost $40 per month, and 25 hours cost $80. Another way to cut costs is to pay for the service annually.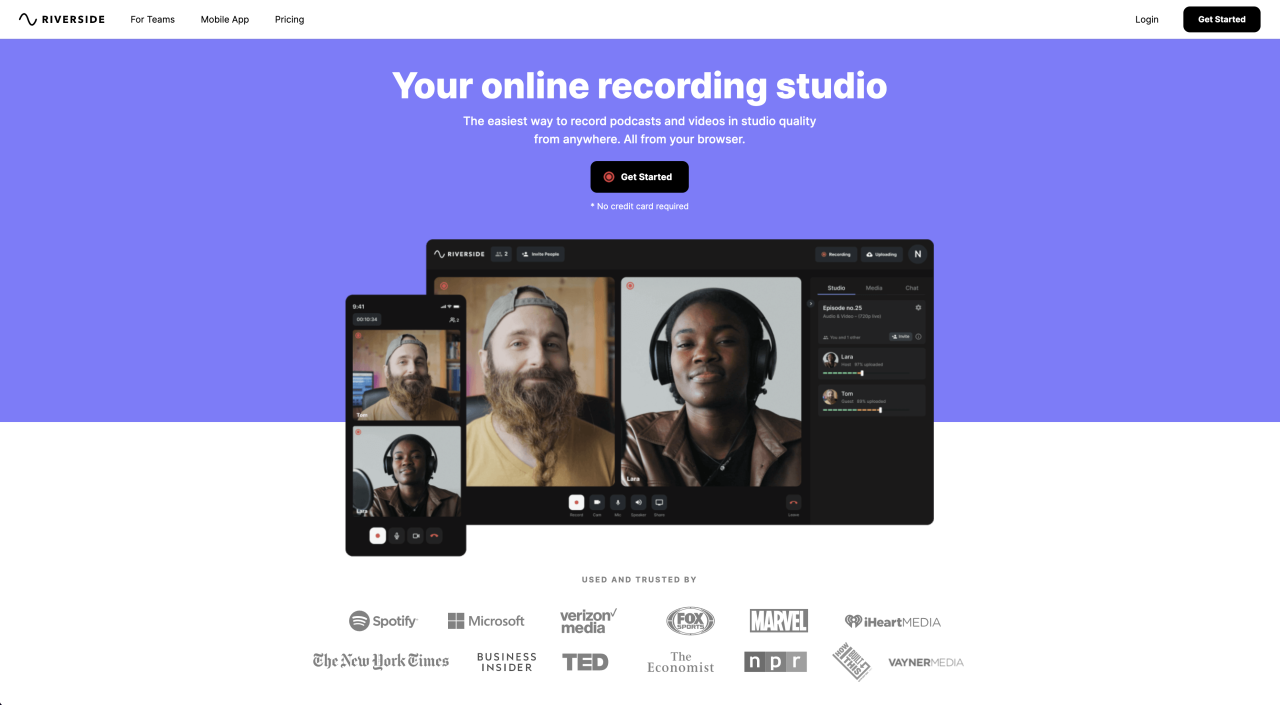 Riverside
The Riverside recording platform is a web-based application that records audio and video in high resolution. In addition, it is still very young, but it has a long list of practical features.
Riverside includes built-in connectors for streaming live on Facebook, YouTube, Twitter, and Twitch, so if you want to do live podcasting, you can do it with Riverside. In addition, it can accommodate a maximum of eight people, including one host and seven guests, and it has a call-in feature for them. Users can share their screens, swap cameras, and communicate without leaving the dashboard in this area.
Riverside has a free version that gives you two hours of unlimited recording and editing. Their standard package is $15 per month and removes the watermark on exported files. You can also pay on a monthly or yearly basis.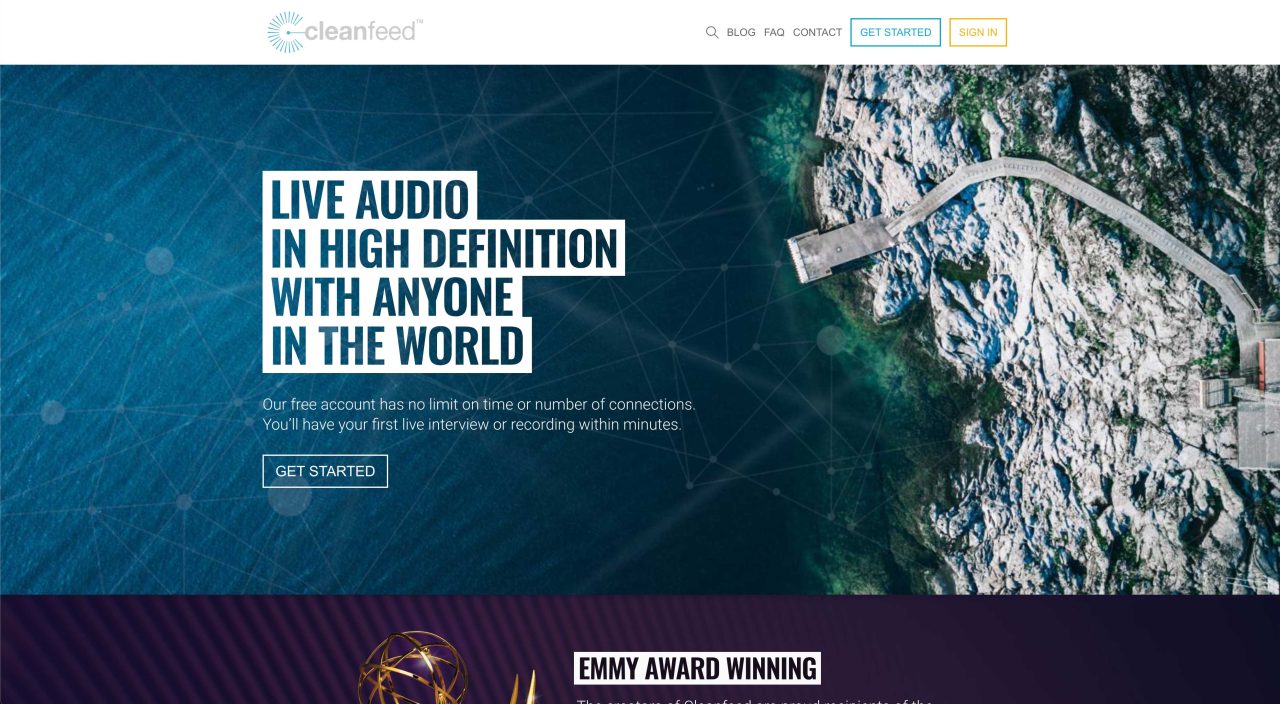 Cleanfeed
Cleanfeed is a simplified communication solution for voice recording that is accessed through a web browser. With the Pro plan, the user has access to a wide range of capabilities, including audio restoration, volume control, and the ability to add additional input devices.
Because it is adaptable, the app enables users to communicate with several guests. Each of them can participate in the recording session in a manner that is most convenient for them individually.
Cleanfeed's user interface is intuitive, and the company offers a free plan suitable for getting started. One should still begin by using the free version to determine if it is the one for you. If it is, you can always upgrade to the pro or enterprise version anytime.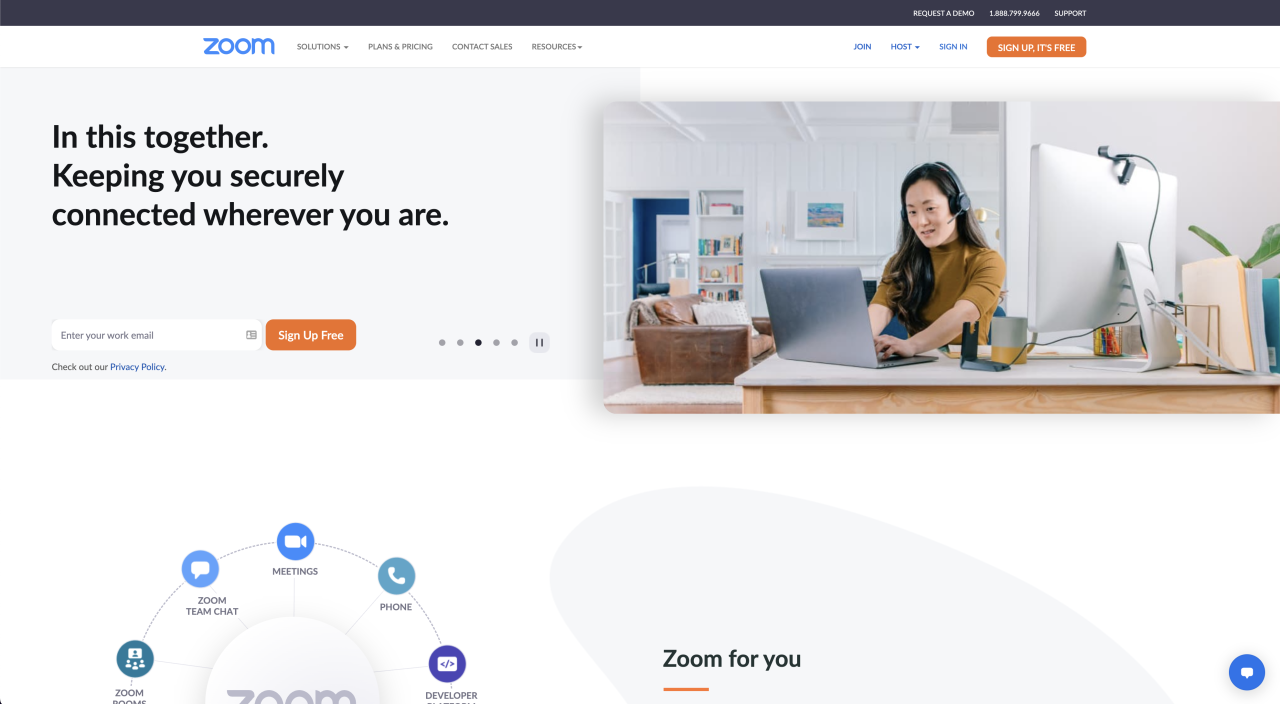 Zoom
A couple of years ago, Zoom emerged as one of those apps that have gained notoriety all across the globe. There are very few individuals, if any at all, who are unfamiliar with the incredibly popular video conferencing program. However, were you aware that its usefulness is not limited to merely serving as a medium for online meetings?
Additionally, anyone can use it to tape and present discussions with guests who appear on the podcast using this platform. In addition, the many interview solutions allow the host and guests to be flexible. They also offer the option of recording an independent audio track, which eliminates the possibility of quality differences caused by differences in the network.
Zoom is an alternative for starters because most users are already using the app installed for use in other contexts. However, it's not recommended because the audio quality is lacking when compared with other remote recording platforms. This drop in quality is large enough to be noticeable to a listener.

Conclusion
Whether you prefer to emphasize quality performance over affordability or vice versa, you will discover numerous fantastic solutions available to satisfy a variety of distant recording software requirements thanks to the marvels of a highly competitive environment.