You've spent a lot of time and energy creating your podcast. But, what do you do with it when it's ready to be released to the world? While this may seem like a daunting task, the process is actually pretty straightforward.
Everything your audience needs is all wrapped up in something called an RSS feed. RSS stands for "Really Simple Syndication". It's simple because it's literally a link to a page that contains all the information these applications need to "read" your episodes. If you ever click on an RSS feed, it basically just looks like a bunch of code. It's not very pretty, but it's exactly what's required to play your episodes.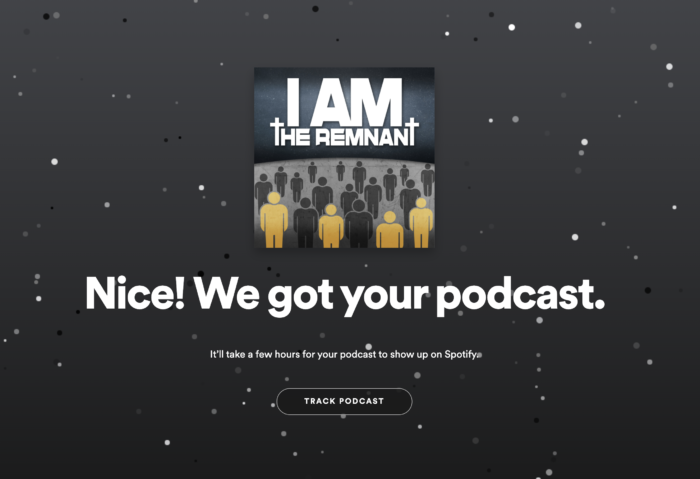 You get your RSS feed from your podcast host provider. Don't try to host your episodes on your own server, or with a business that doesn't specifically focus on podcasting- it's a nightmare. Personally, we recommend Megaphone because they are the industry leader when it comes to dynamic advertising- which helps small and medium-sized podcasts make some decent money with their podcast. Want to learn more about Megaphone? Complete this quick online form, and we'll schedule a quick demo with you.
Once you've uploaded at least one episode or promo for your podcast, you can publish your RSS feed to different platforms. We DO NOT recommend using your podcast host provider to distribute your RSS feed for you. This seems easier, but many of these providers provide different RSS feeds for each site. This can be a nightmare if you ever want to leave your current podcast host provider for a new one.
We always encourage podcasters to take a few extra minutes and publish their RSS feeds to these sites on their own.
Here's where you'll need to publish your podcast…
Download a PDF with all this information.
Apple Podcasts. You NEED to submit to Apple, and this should be done immediately because many other podcast directories pull from podcasts in Apple- so you need to do it if want anyone to organically find your show. In fact, we recommend creating a podcast promo so your RSS feed can be approved and everything set when you're ready to release your first episode. If this is your first podcast, you'll need to create an account through Apple's iTunes Connect. It's free. Click on "Podcast Connect" and submit a new RSS feed to validate. Assuming everything (technically) looks good, Apple will approve your podcast in a week or less and you're off to the races.
Spotify. We recommend publishing your RSS feed to Spotify as well- but the demographics for listeners on Spotify are way younger than Apple Podcasts. If your podcast is focused on music fans or millennials (and younger)- you'll want to be found on this app- for sure! They are a distant second place compared to mega-giant Apple, but publishing to this site is quick and easy, and you also get some fun virtual confetti on your screen when it's done correctly. Bonus!
Google Podcasts. Believe it or not, the majority of people in the US have an android phone. This means unless your audience really likes Spotify, the easiest way for them to subscribe to your podcast on mobile is through Google Podcasts. There is no manual submission process. Since Google is the king of search, they use a web crawler to search for RSS feeds on the interwebs. And don't worry if you don't have an official podcast website. Most podcast host providers provide some sort of webpage where your RSS feed lives, and that meets the qualification. If you want to check and see if Google has found your RSS feed, enter it here.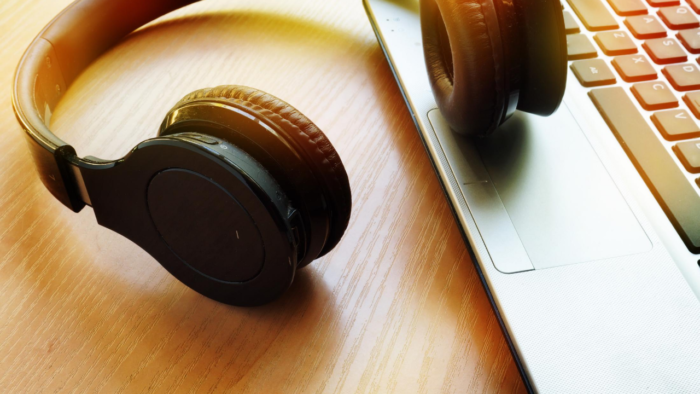 Where else should I put my podcast RSS feed? Is that it?
It's most important to have your podcast in the Top 3 podcast directories: Apple Podcasts, Spotify and Google Podcasts. The remaining directories make up less than 10% of total podcast consumption. And honestly, many of these podcast directories are being bought up by larger companies – so who knows what's going to happen in the future.
But, if you have the extra time, it can't hurt to take a couple minutes and submit to these directories as well.
Also… when reaching out to these platforms, it's always a good idea to use the email address that's included in your podcast's RSS feed. This helps them determine that you are indeed associated with the podcast and have the authority to make decisions for the podcast.
Just a little trick!