So, you want to make money with your podcast. Well, you've got to options for inserting these ads and promos into your podcast.
Baked-In/Embedded Ads: These ads are either recorded live into your show, or recorded in advance and physically edited into your podcast.
Dynamic Ads: These ads are produced in advance and digitally inserted into your podcast using technology. They can be removed at any time.
Our network recommends incorporating dynamic ads into your podcast. It takes a little bit of time to set everything up, but once you've got a workflow you'll have the tools you needs to scale your podcast and greatly increase your revenue.
In this video, we discussed the benefits of dynamic ads from both a podcaster and an advertiser's perspective. Here's a quick breakdown. You can also download the PDF below.
How Dynamic Ads Help Podcasters
Improves reach because ads can be inserted in all episodes.
Make more money because you've increased ad inventory.
Change ads as often as you want. No more expired promo codes!
Digitally rotate ads so listeners don't get bored with spots.
Same technology can be used to swap out podcast promos and segments.
How Dynamic Ads Help Advertisers
Ability to listen and approve ads before they go live.
Target ads to specific demographics, geo-location, devices.
Swap out ads anytime to promote specific sales, launches and debuts.
Fewer ad conflicts because ads are removed when run is complete.
More accurate stats because ads must actually run to be counted..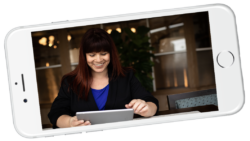 🎙 Are you planning to start a podcast? Check out my online video course How To Launch Your Profitable Podcast in 30 Days, featuring more than 35 videos and dozens of handouts!