Keeping in constant contact with your audience while giving them a consistent stream of entertaining content can take a significant amount of time. But, you can reduce your workload while still giving your audience a fresh stream of content by repurposing your podcast content.
Repurposing your content can also help you reach new audiences on different platforms that you can turn into full-blown fans.
Your podcast represents a lot of hard work, so taking any opportunity to increase the value of that work is always a useful endeavor. You can repurpose your podcast content to improve your podcast's discoverability and increase the retention of current listeners. Now, let's explore six different ways you can repurpose your podcast content without significantly increasing your workload.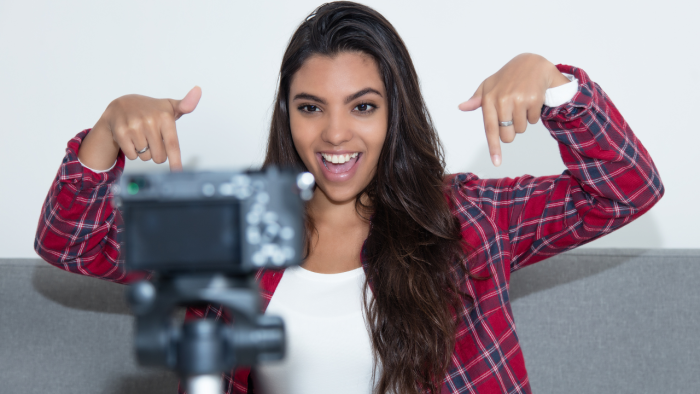 Add a Visual Element
Audio and video are the bread and butter of digital media, as seen through the rise of apps focused on both. But, you might think, "My podcast is audio. That is the whole idea of a podcast." Well, you can add bits and pieces of visual content to your podcast and then repurpose that visual content on your social media pages.
You don't have to turn your entire episode into a video. But, you can always add visuals for a minute or two of your most important portions of an episode. The visual element could be anything from a useful graphic or even just a few minutes of you speaking into your microphone.
You can use these visual elements as marketing material for your website, all your social media accounts, and more!
Create Clips or Audiograms
TikTok, Youtube Shorts, and Instagram Reels are what complete every Gen Z's morning. Creating snippets from the exciting or humorous parts of your podcasts and videos is a fantastic way to reuse the content and generate interest in the entire piece.
In addition to clips, there are audiograms. You will typically play your podcast audio over a static image or graphic and an animated waveform. You are no longer restricted to just podcast hosting and video-sharing websites now that you've converted your podcast into an audiogram. These types of content pieces are perfect for distribution on a variety of media platforms!
Even if a podcast is fantastic, it may be too long for listeners to commit to listening to the whole thing in one sitting. Still, in a shorter format, you can grab their attention with a standout moment or a particular segment and make them want to begin the complete episode. Always try to be humorous or valuable when writing. Don't forget to provide captions, too!
Create a Transcript
One of the simplest methods to reuse your material is to create a transcript of your podcast or video. Any information you shared, debated, argued, or presented during your fantastic performance gets reproduced verbatim in a transcript. In essence, your audio gets transformed into a word-for-word written document.
Creating a transcript not only improves the accessibility of your podcast but also helps with SEO (Search Engine Optimization). This feature is a remarkably successful method of content repurposing since, unlike digital audio files, the content of your transcript is easy for Google to understand making it searchable for your audience.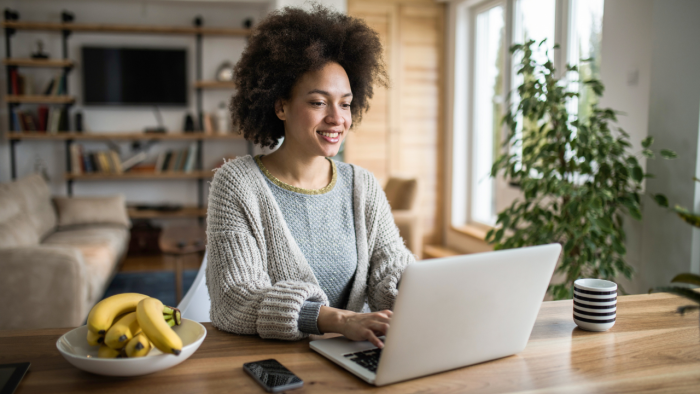 Write Blog Posts
A fantastic example of modifying your work for usage in a different context is blogging. Consider the fact that you already have the title, the content, and even the transcript. Let's switch gears and start blogging!
However, take care not to copy and paste because a blog's tone, organization, and flow will differ from your raw transcript. A blog post is an independent kind of media. But with just a little tinkering and editing, you'll have a potent piece of content. You can use this blog post to increase your branding, add value to your audience, and encourage readers to check out your podcast.
On top of being fantastic for SEO, some podcast listeners like to read the content they listen to after the fact to understand your information.
If you have a very intriguing topic, you may turn that episode into an article, which can draw in additional listeners after they read it.
It may seem challenging to run a blog and a podcast simultaneously, but you've already put in the effort by conducting your research and recording your podcast. All that's needed is to turn that information into an article.
Infographics!
Creating artwork for your podcast such as an infographic, visual quotation, or even a meme can help you keep in contact with your audience on their favorite social media platforms.
These text-and-picture combinations are exciting and helpful. You can use infographics for storytelling podcasts or more fact-based podcasts. For storytelling podcasts, consider creating a graphic for a key point in your story that can entice new viewers. Fact-based podcasts can use graphics to help the audience visualize any data making it more impactful. Both of these types of visuals are perfect for teasers and announcements.
Go Live
Have you considered live-streaming a Q&A session about the previous podcast episode? This option allows you to communicate with your audience and honestly speak to them.
Going live is a unique approach to reusing your material since you can interact with listeners directly and actively. This option helps you discover new insights by opening up the dialogue, gain fresh ideas and inspiration for upcoming episodes, or obtain positive or critical feedback. Additionally, it sends a strong statement to your audience that you value their opinions!
You could even live stream the podcast for a more excellent dialogue with your audience. Make it possible for your followers to communicate their inquiries or to express their likes or distaste for what you said by adding a simple emoji.
Conclusion
Your hard work might produce huge advertising benefits if you repurpose it for other content formats. From small graphics to clips of key points in your podcast, repurposing the work you've already put into creating a podcast episode for other types of content is a great way to optimize your time.
Although it may be enjoyable, podcasting requires a lot of work, so be careful to maximize your return on investment by repurposing your podcast content!