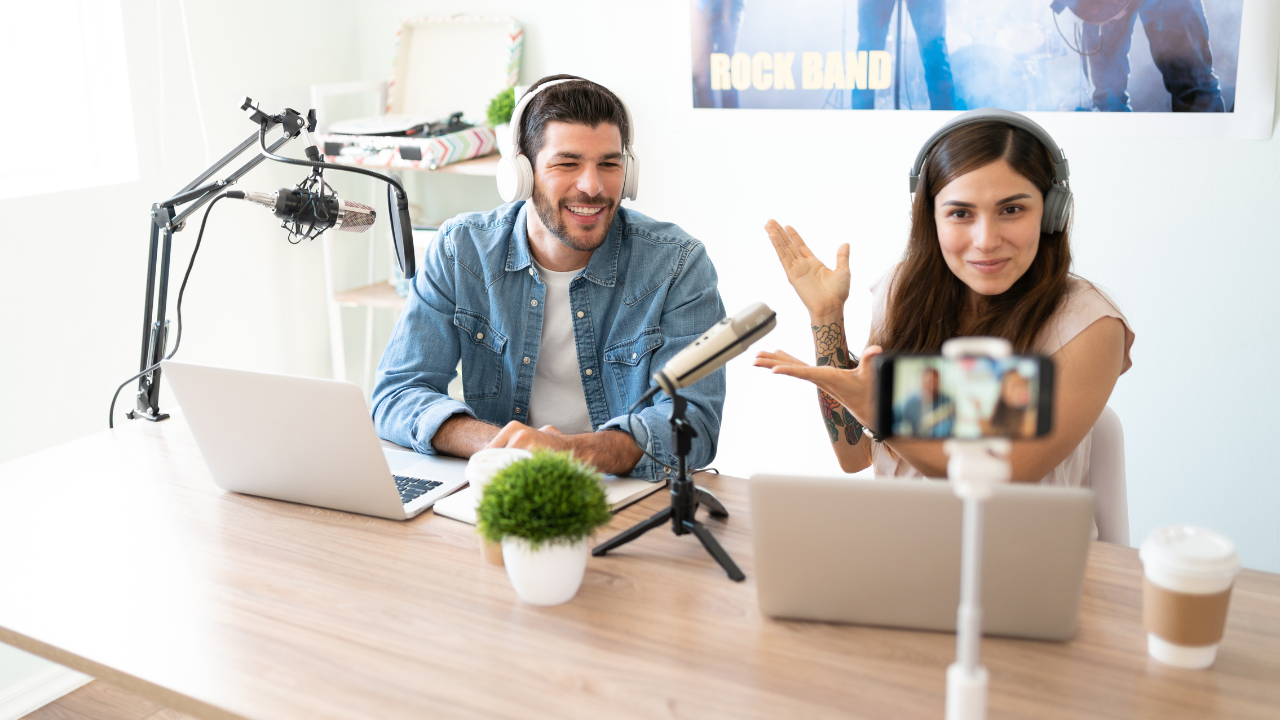 Participating in interviews on other podcast programs is among the most successful ways to boost the size of your audience and increase the number of people exposed to your content. When you become a guest on someone else's podcast, every person you reach will already be familiar with podcasts since they are listening to them.
Therefore, they will already perceive you as an expert because this is a podcast they enjoy, with a host they trust.
You can provide listeners with something of value and convince them to check out your podcast if you participate in an interview broadcast on another show that covers the same topic as yours. They get to familiarize themselves with your speaking manner, mood, and presentation before they ever listen to the podcast you have produced.
In addition, being allowed into the world of someone else's podcast as a guest is an honor you should not take lightly. They are conveying to you and their audience the message that the information you have to offer is worthwhile and that even in the hectic schedules of everyone involved, listening to your thoughts is still worth their time.
Becoming a Guest on a Podcast: Increase Your Chances of Being Invited
To get things started, give some thought to the podcasts on which you might be interested in appearing as a guest interviewee.
What are some of the most interesting interview shows currently available in your field? Make it a point to give at least a few episodes of any program you intend to contact a listen to before reaching out to its hosts. When you have chosen a particular podcast, you should contact the host and present them with a detailed proposal outlining what you have to offer the people that listen to their show.
The following points will top the list of priorities for the podcast host in the end.
What you desire to talk about and why you believe their listeners would find it beneficial and engaging.
Credibility, which includes information on who you are and an explanation of why you are in an advantageous position to assist
The advantages that will benefit their audience as a result of hearing it
Concerning the title of the episode, what specific keywords or search queries are you attempting to rank?
The different ways in which you intend to share the show to increase viewership of their program
Attempting to Contact and Collaborate with Other Podcasts
Make an audio or, much more preferably, a video version of your pitch to potential backers instead of sending an email. This individualized approach has a significantly higher chance of resonating with the podcaster. It demonstrates that you are not simply sending identical emails to dozens of different shows by merely copying and pasting the very same text.
They will additionally be able to listen to your voice right off the bat and will be able to determine if the audio quality is of a high standard.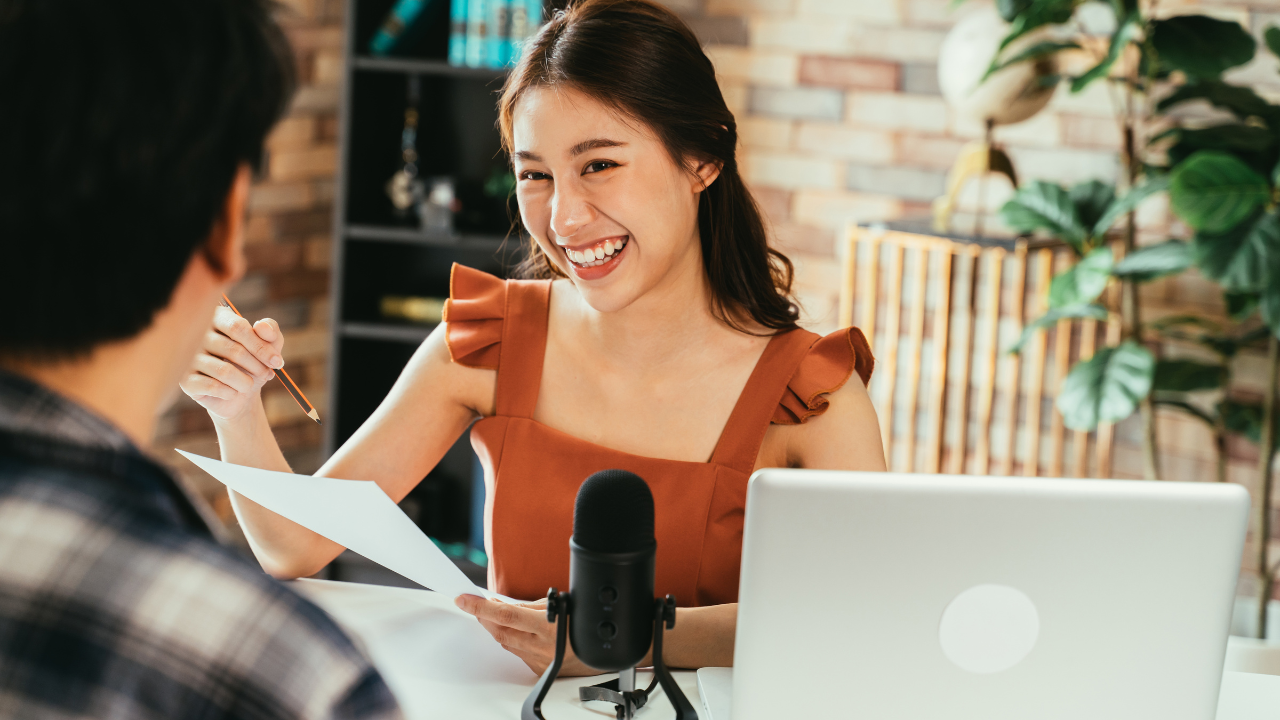 The Preparation
You should start getting ready to appear as a guest on another podcast now that you have checked and started the pointers in the works.
Familiarize Yourself with Their Podcast
At a minimum, you should listen to the entirety of two episodes. You need to understand the podcast's tempo and flow before participating effectively. To maintain focus on the topic at hand and provide high-quality information, you not only have to enjoy the podcast but also empathize with its audience.
Additionally, suppose you are an existing listener of the show. In that case, your excitement will flow through, making you a much more interesting person to listen to because it will come off as genuine. When you sell yourself to podcast presenters, it will become entirely apparent whether or not you are familiar with the program you are selling.
Learn the Segments
Many shows follow a pattern consisting of one or more parts that are always presented in the same order week after week. Ensure that you are familiar with this framework and have prepared your talking points in a manner that is consistent with it.
Similarly, certain shows always start or end with the same questions posed to the audience. Acquaint yourself with these sections so you will be prepared with something to say throughout each one.
Get to Know the Listeners
You will be a far more meaningful podcast guest if you grasp the audience's needs and respond to the questions they want the program to answer when they tune into this show, in particular, rather than any other show.
Therefore, it is advantageous for you to write a description of the typical listener to refer back to it later when deciding on the topic and details of your appearance.
The Media Kit
A media kit, or one-sheet, gives a concise overview of the platform, which can help boost the number of partnerships you can have.
These files contain crucial details about a platform or branding, influencer, group, or other organization and should be shared with prospective partners and contributors.
If you already have a media kit, or one-sheet, for the platform, it will be much simpler to approach possible collaborators, search for investors, and create contact with other businesses. Including graphics is a great approach to making your narrative more compelling to the audience.
Here's an example of a simple one-sheet we typically use when applying to be a guest on a podcast.
The Benefits of Being an Amazing Podcast Guest
When you become an amazing guest on a podcast, you will benefit in three different ways:
The show listeners will be more likely to start following your podcast.
Other podcast hosts in a similar sector will be excited to have you as a guest on their show, allowing you to grow your knowledge and your following.
Continue building a consistent community for your podcast with like-minded groups.
Conclusion
Being an amazing podcast guest is a challenging undertaking. It is unwise to go into a studio session without first preparing for it since appearing as a guest on a podcast is a fantastic way to open doors for developing your image.