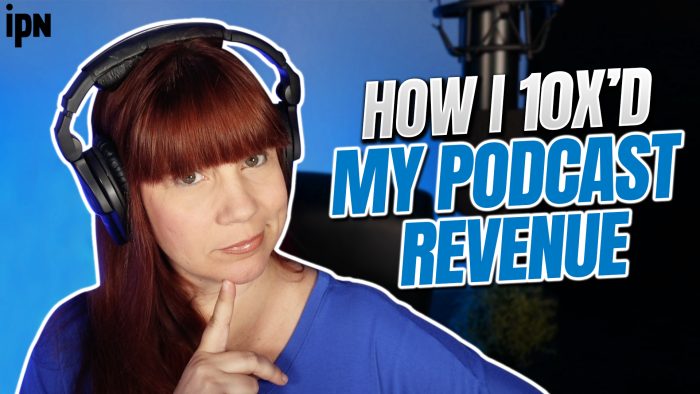 Making Money with Your Podcast
Sometimes in business, you have one of those magical moments. I call them "lightbulb moments". You're plugging away at something and then BOOM, the light comes on. The pieces start to align. You've figured something out. Something big. This is how I felt when I first started making money with my podcasts. I was working so hard. Then I had my lightbulb moment… and before I knew it, I had 10x'd my podcast revenue.
In this podcast episode, you'll learn…
What's most important when starting your podcast
My personal struggles with making my podcasts profitable
The difference between dynamic and baked-in ads
How you can easily increase your podcast revenue
Want to increase your podcast revenue?
Not all podcast host providers are created equal. We recommend Megaphone if you're serious about making money with your podcast. Check out these video tutorials and step-by-step instructions on how the platform can help you increase your podcast revenue!
Ready to give Megaphone a try? Our podcast network can help you transition to their platform and save you tons of money! Complete this quick online form, and we'll reach out to you to see if Megaphone is good fit for your podcast!
ways we can connect
Connect with Sunny
https://www.linkedin.com/in/sunnygault
Watch Sunny on YouTube
https://www.youtube.com/c/independentpodcastnetwork
Sunny's Podcast Course: How to Launch Your Profitable Podcast in 30 Days
https://independentpodcast.network/course
Hire Sunny as Your Podcast Coach
https://independentpodcast.network/start-your-podcast
Join Our Podcast Network
https://independentpodcast.network/join