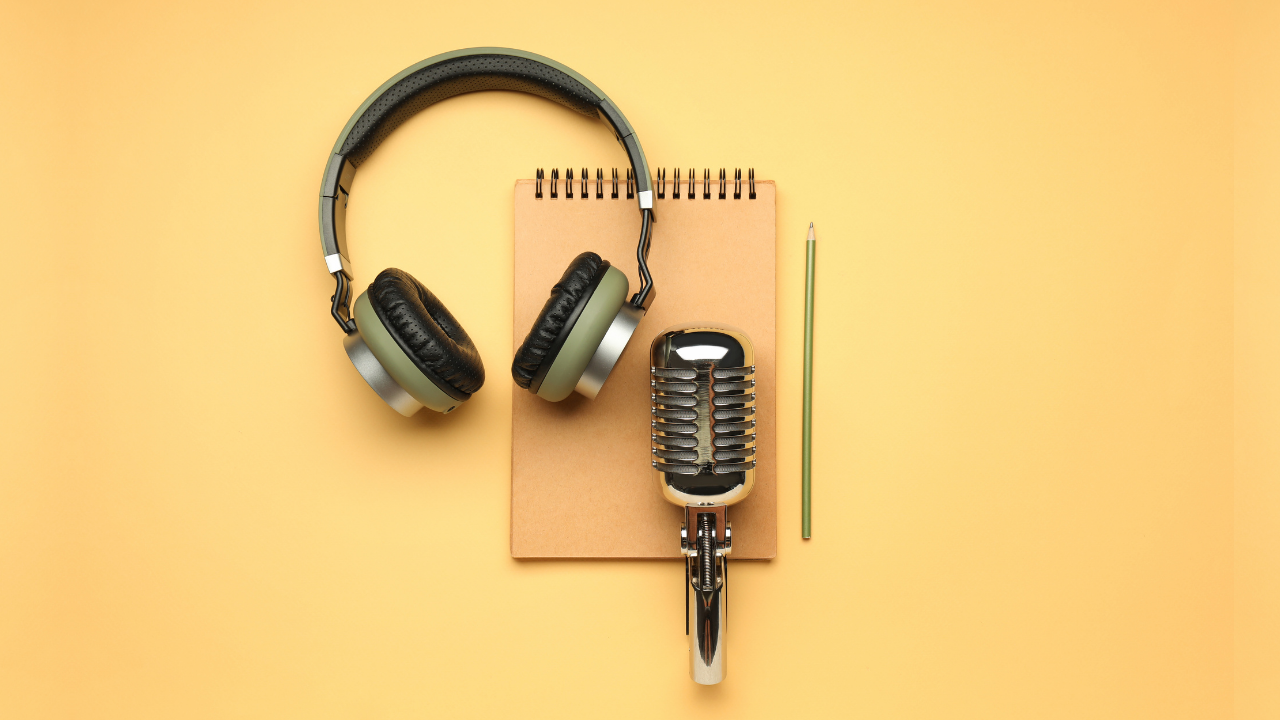 Cross-promoting your podcast is one of the most effective strategies to grow your audience. It's a simple concept—collaborating with other podcasters to promote each other's shows—but it can yield significant results. In this article, we'll delve into four online resources that you can use to create your first successful cross-promotion campaign.
Curious Minds Cross Promotion Database
One of the best places to kickstart your cross-promotion outreach is the Curious Minds Cross Promotion Database. As an easy-to-access resource, you can use this database to reach out to other podcasts today.
Pros and Cons
The Curious Minds Google Sheets database provides an extensive list of podcasts, making it easy to find shows that complement your content and audience. You can use it to find cross-promotion opportunities or to find potential guests. It includes the podcast name, theme or topic, website, contact email, and the average number of downloads the podcast receives. This allows you to target your outreach.
However, with just over 300 podcasts currently in the database, you might only find a few podcasts that fit your cross-promotion requirements. The database is constantly expanding so keep checking back for new podcasts added and add your podcast to the database.
How Much Does the Curious Minds Cross Promotion Database Cost?
The Curious Minds Cross Promotion Database is entirely free of charge. You can access and utilize this resource to connect with potential partner podcasts and engage in cross-promotion without any financial investment. But, it can take a bit of time to sort through the database and find podcasts that can become cross-promotional partners.
Spotify for Podcasters Facebook Community
Another excellent resource for cross-promotion opportunities is the Spotify for Podcasters Facebook Community. This group serves as a hub for podcasters using Spotify as their primary platform and provides a space for networking and collaboration.
Pros and Cons
The Spotify for Podcasters Facebook Community is more than just a social media group. It's a vibrant community of like-minded podcasters sharing success stories, seeking advice, and offering cross-promotion opportunities. With nearly 13,000 members, you're sure to find podcasters you want to work with. The group's interactive nature allows for real-time communication with potential partners, making the cross-promotion process more dynamic and immediate.
Access to this resource is restricted to Spotify for Podcasters users. Therefore, if you aren't using Spotify as your podcast platform, this may not be the right resource for you. Furthermore, the group is quite large, with thousands of members, which can make the search for a suitable cross-promotion partner a bit challenging.
How Much Does it Cost to Join the Spotify for Podcasters Facebook Community?
Much like the Curious Minds Cross Promotion Database, the Spotify for Podcasters Facebook Community is entirely free to join. All you need is a Facebook account and a Spotify for Podcasters account. While it requires time and effort to navigate the group and identify potential partners, the opportunity to connect directly with fellow podcasters makes it a worthwhile investment of time.
RedCircle
RedCircle offers a Cross-Promotions feature that presents a promising opportunity to expand your podcast's reach and attract new listeners. This feature allows podcasters to share their shows with a wider audience in the RedCircle community, thus facilitating audience growth.
Pros and Cons
Using Dynamic Insertion Technology, RedCircle's Cross-Promotions feature makes it easy for podcasters to incorporate cross-promotions into their shows. It also includes an advanced search functionality making it easier for you to find the ideal cross-promotional partners. You can search based on categories, podcast similarity, and even a direct search.
One significant drawback of RedCircle's Cross-Promotion feature is that it's exclusively available to RedCircle users. This means to access the Cross-Promotions feature, you need to host your podcast on RedCircle. Using the feature locks you into their platform as your host for as long as you want to keep running your cross-promotion campaigns.
How Much Does it Cost to Access RedCircle's Cross-Promotions Feature?
RedCircle's Cross-Promotions feature is available to members who joined prior to October 2021 and those on any of RedCircle's paid Plans. These users have unlimited access to the Cross-Promotions feature, enabling them to find and collaborate with potential partners freely. The Growth plan costs $15 per month while the Pro plan costs $30 per month.
Rephonic
Rephonic provides a comprehensive platform to streamline your podcast cross-promotion campaign. It offers a suite of tools to discover, analyze, and connect with podcasts that share your target audience.
Pros and Cons
With advanced filters and a full-featured search tool, Rephonic makes it easy for podcasters to find other podcasts that cover related topics. It also hosts contact information for over two million shows giving you a massive list of potential cross-promotion partners.
The platform also offers a pitch editor to speed up your outreach process. You can select from a range of templates or create your own, and then send well-crafted pitches directly from your email account or CRM. This features a pipeline manager as well to track potential partners and collaborations, ensuring you stay organized throughout your cross-promotion campaign.
How Much Does Rephonic Cost?
You can try out Rephonic for free with its 7-day free trial. This allows you to explore its capabilities and start your outreach on the Rephonic platform. After the trial, Rephonic offers three price points starting at $99 per month making it the most expensive option in this list. But, with its extensive feature set and integrations, it's also the most capable.
Which Platform is Right for You?
If you're on the lookout for a cost-effective solution, the Curious Minds Cross Promotion Database is a good starting point. It doesn't offer any fancy features, but it gives you access to a significant list of podcasts for potential collaboration. However, sifting through this list will require some time and effort on your part.
On the other hand, if you distribute your podcast on Spotify, the Spotify for Podcasters Facebook Community can be a valuable resource. This online community provides an opportunity to interact directly with other podcasters, share insights, and discover cross-promotion opportunities. While it may not immediately lead to cross-promotion opportunities, engaging in the community can help build your podcasting network.
Any podcasters already hosting their podcast on RedCircle should definitely start utilizing their Cross-Promotions feature. It uses Dynamic Insertion Technology to streamline the cross-promotion process. However, to benefit from this feature, you have to remain a RedCircle user for as long as you want to keep your cross-promotion campaigns running.
Lastly, Rephonic offers the most capable platform if you have a budget set aside for cross-promotion and are searching for an extensive platform. Its high price point puts it out of the budget for most podcasters, but if you can afford it, Rephonic will help you run successful cross-promotion campaigns.