Many podcasters hope to reach a large, loyal audience. This is not an easy task, but it can be done with the right tools and strategies in place. In this article, we will discuss our expert tips for growing your podcast. Ready to take your podcast to new heights? Let's explore.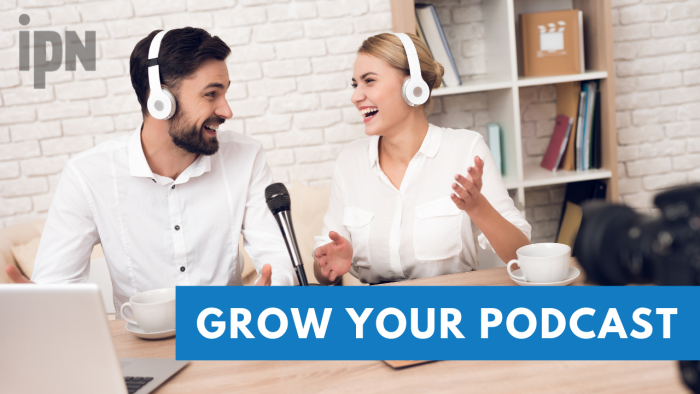 How long will it take to grow my podcast?
This is a difficult question to answer because it will depend on various factors, including the topic of your podcast, how often you release new episodes, and how popular your show becomes. However, if you start from scratch, it will likely take several months (or even longer) to build up a large enough audience to make a significant impact.
To give you a better idea of how long it might take for your podcast to grow, we gathered some statistics from around the web. Based on these numbers, it appears that it takes about 5-6 months for a podcast to gain a following of around 1,000 listeners. After that point, the growth tends to accelerate, with podcasts often doubling their audience size within another 6-12 months.
You can do a few things to help speed up the process, such as promoting your podcast on social media and submitting it to directories like iTunes. Additionally, it is essential to ensure your content is high quality and relevant to your target audience. If you can nail these things, your podcast will likely start to pick up steam over time.
Top tips for growing your podcast
If the figures above are disheartening, don't stress. We've put together a list of our top ten tips for growing your podcast. Following these will help you to grow your audience organically faster and, in turn, increase downloads and improve your reach.
1. Produce high-quality content
This one is probably the most important. If you want people to listen to your podcast, you need to make sure it is of the highest quality. This means producing episodes that are well-researched, engaging, and informative.
2. Choose a catchy name
The title of your podcast is essential – it needs to be catchy and memorable to stand out from the crowd. Also, pay attention to your podcast art and description.
Spotify, Apple Music, and other hosting sites have complex algorithms that assess your podcast's performance. They will then promote or demote your podcast in their directories based on these factors.
3. Create a website and social media pages
Once you have a name for your podcast, set up a website and social media pages (Facebook, Twitter, Instagram etc.) to promote it. This will help you to reach a larger audience.
4. Submit your podcast to directories
There are several directories where you can submit your podcast for free, including iTunes and Stitcher Radio. This will help to increase your exposure and reach new listeners.
5. Make use of guest bloggers
Guest bloggers can be a great way to attract new listeners and generate interest in your podcast. Reach out to relevant bloggers and offer them a chance to write a post about your show.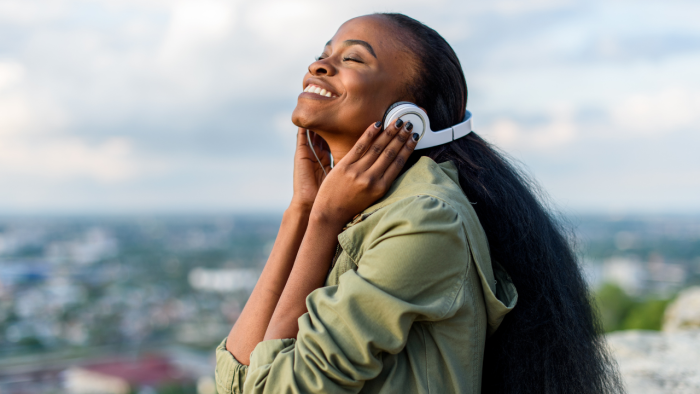 6. Consistency is key
One of the most critical factors in growing a podcast is consistency – make sure you are releasing new episodes on a regular basis. This will keep your listeners engaged and help to build a loyal following. Try to aim to post at least fortnightly, but weekly is better.
7. Cross-promote your podcast with other content
If you have other content (blog posts, videos, etc.) related to your podcast, cross-promote it on social media and your website. This will help to drive traffic to your content and increase downloads of your podcast.
We recommend using short-form videos to promote your podcast. Short-form video is becoming increasingly popular, and the market grew last year by 45%. Cross-posting on platforms like TikTok and Pinterest can help you reach if your podcast is popular on multiple platforms. You'll also have access to more lucrative sponsorship opportunities.
8. Record exciting and informative interviews
Interviewing interesting and knowledgeable people can help attract new listeners to your podcast. Make sure the interviews are well-edited and informative, and that you ask good questions.
One such example is 'On Purpose with Jay Shetty' which has interviews with well-known personalities such as Gary Vaynerchuk, Oprah Winfrey, and Arianna Huffington. This podcast has amassed over 1.5 million downloads to date, so clearly, Shetty is doing something right.
9. Hold live events
Hosting live events can be a great way to attract new listeners and grow your audience. Make sure you promote the event well in advance and offer attendees a chance to win free prizes.
Some live event ideas for your podcast include:
A live recording of an episode
A Q&A session with the host
A panel discussion with guest experts
No Such Thing As a Fish is a podcast by UK comedians Dan Schreiber, James Harkin, Andrew Hunter Murray, and Anna Ptaszynski. This show has used live events to boost the popularity of their show, hosting two-hour live events for fans in many major cities throughout the UK.
The first half of the event is an exclusive, interactive show with the hosts and the second half is a new podcast episode, which is recorded and released online. This has been hugely successful, and the podcast is currently on a tour of the UK that regularly sells out. You don't have to commit to a tour, but hosting live events with your audience can make your podcast more interactive and engaging.
10. Keep track of your progress
Keep track of your podcast's download numbers and subscriber count, and compare them against your goals. This will help you gauge the success of your podcast and make necessary changes if needed.
You should also reward yourself when you reach new milestones with your podcast. This will help you to stay motivated and keep up the good work. Some milestones you can celebrate include:
Reaching 1,000 downloads
Reaching 5,000 downloads
Reaching 10,000 downloads
Reaching 50,000 downloads
Reaching 100,000 downloads
Getting more clients for your business
Becoming a top podcast in your category
Attracting high profile guests to your show
More invitations to appear on other people's podcasts
This is just a starting point – feel free to celebrate any milestone you reach with your podcast. Podcasting can be a lot of fun, and by following these tips, you'll be well on your way to growing an organic audience who love your content.
Final thoughts
In conclusion, podcasting can be a great way to reach a new audience and grow your business. By following the tips in this article, you'll be well on your way to success.
Following the advice in this guide will help you to organically grow a loyal audience who tune in for every episode. Want to learn more about podcasting? Follow our blog for plenty of free resources to help you create and market your podcast.