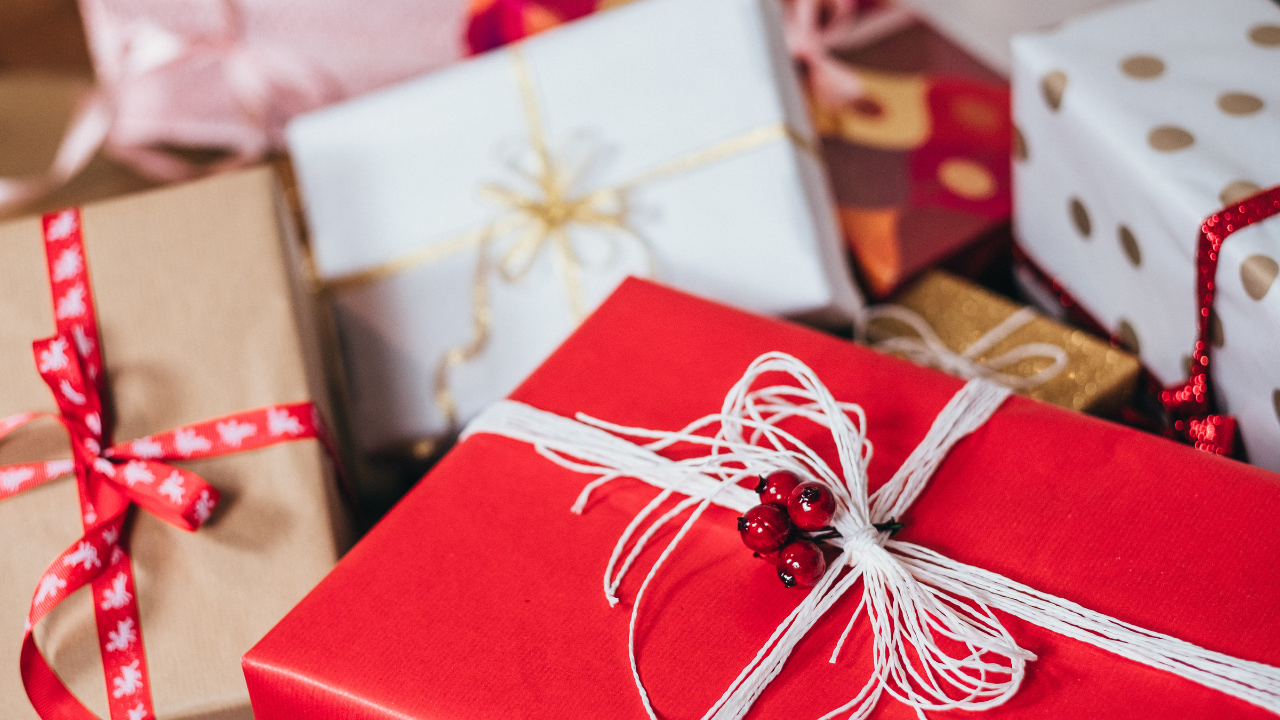 Figuring out holiday gift ideas for your loved ones just became far easier if one of their goals for next year involves getting into podcasting. Every year, people around the world put starting a new podcast as their New Year's resolution. For your loved ones who share this same dream, you can help them get started this holiday season with the perfect gift. However, even seasoned veterans in the podcasting industry still need new equipment every year.
15 Holiday Gifts Any Podcaster Will Love
Gifts for podcasters can fit any budget. Podcasters need everything from hardware tools for recording audio and attachments to optimize recordings to software for editing podcasts and podcasting courses. You can help someone you care for create a high-quality and professional podcast with one of these 15 holiday gift ideas for new podcasters.
A high-quality microphone
For any podcaster, having a good microphone is essential for producing high-quality recordings. A microphone like the Rode Procaster or the Shure SM7B is a great choice that serves as the basic microphone for most podcasters today. Of course, there's a wide selection of microphones available today. So, make sure to research a bit to choose the best microphone for podcasting.
A portable recording device
Podcasters that like to record on the go need a portable recording device like the Zoom H4n or the Tascam DR-05 is a must-have. These devices allow podcasters to record high-quality audio wherever they are, making it easy to capture interviews and other audio for their podcasts.
A pop filter
Pop filters, such as the Artisen Duel Layered, are must-have items for podcasters at every level. This simple device attaches to a microphone and helps to reduce plosives (the "popping" sound that can occur when you say words like "p" and "b") and other unwanted noises. Reducing these noises is essential to creating a professional podcast sound as even the most experienced editors struggle with removing plosives.
A boom arm
A boom arm is a great accessory for any podcaster who uses a microphone. It allows podcasters to easily position their microphone at the ideal height and angle, which can help to improve the sound of their recordings. Our favorite is the Rode PSA1 + Pro Studio which can clamp down on your desk and swivel to any angle you need.
A mixing board
If you want to help your loved one take their podcast to the next level, a mixing board can help. These devices allow a podcaster to control and adjust the levels of multiple audio sources, which can be useful when recording interviews or other audio with multiple people. The Rodecaster Pro II is an all-in-one unit that's simple to use and allows you plug in and mix multiple microphones and headphones. You can also easily add sound effects and bring in calls through your computer or mobile phone.
Headphones
A good pair of headphones is essential for any podcaster. They allow podcasters to hear recordings clearly and make it easier to detect any problems or issues. Headphones can also help prevent guests from talking over each other. A pair of closed-back headphones like the Audio-Technica ATH-M50x or the Sennheiser HD 280 Pro is a good choice for most podcasters.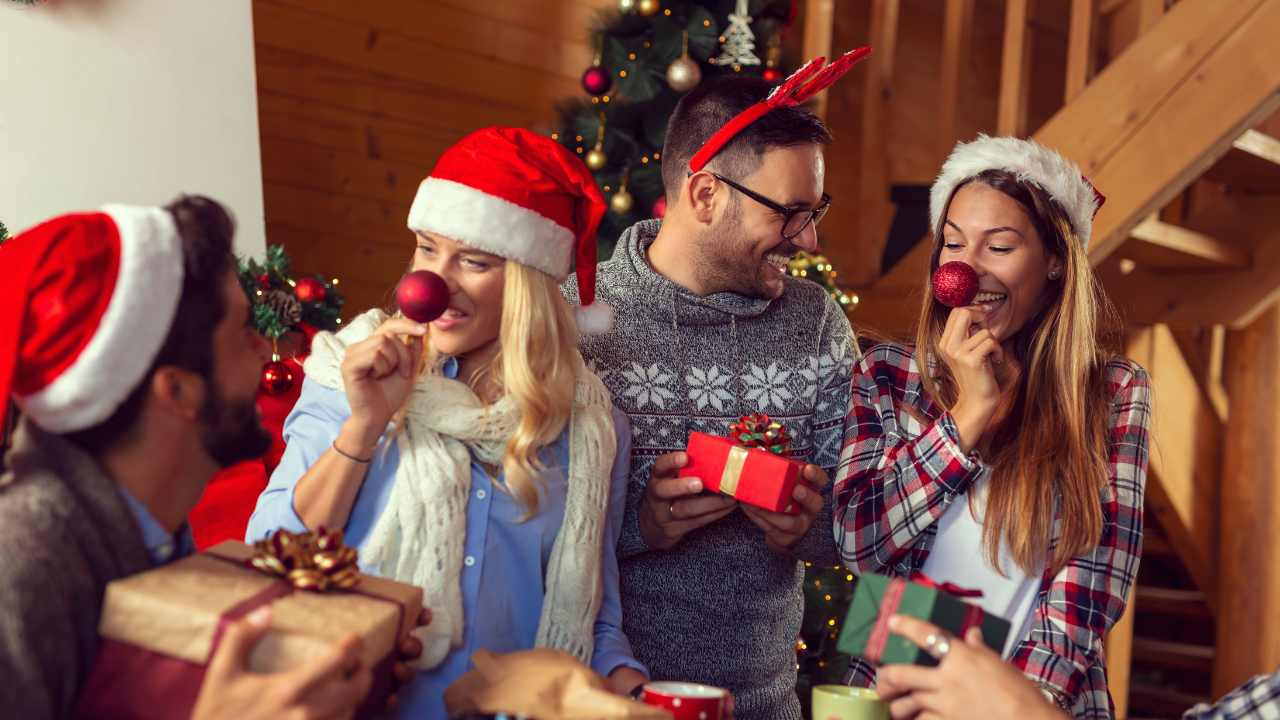 A lavalier microphone
Lavalier microphones (also known as lapel mics) are small, wireless microphones that can be clipped to clothing. This can be a useful tool for podcasters who want to record interviews or other audio without having to hold a microphone. If you're looking for a good lav that can plug into your mixing board, we suggest the Rode Lavalier Go. If need wireless lavalier mics, the Comica CVM-WM100 Plus is a smart buy and even comes with its own carrying case.
A microphone windscreen
Microphone windscreens are simple but effective accessories that can help to improve the sound of recordings. It attaches to a microphone and helps to reduce wind noise and other unwanted sounds. They come in various sizes, so be sure to find one that best fits your microphone.
A microphone shock mount
Microphone shock mounts are another simple but useful accessory. It attaches to a microphone and helps to reduce the amount of handling noise that can be picked up by recordings. The type of shock mount really depends on your microphone and the type of microphone stand or mic arm you're using.
Podcast editing software
For many podcasters, editing is an important part of the process. Podcasters can use a wide range of audio editing software such as Audacity, Adobe Audition, Hindenburg Pro, or Descript. A subscription to one of these programs can make a great gift for a podcaster. In addition to editing software, you can also consider remote recording platforms that let podcasters record content on the go.
A portable sound booth
A portable sound booth, like this one from TroyStudio, is a great gift for any podcaster who wants to improve the sound quality of their recordings. These small, lightweight tents can be set up quickly and easily, and they help to reduce echo and other unwanted noises.
A portable sound blanket
Portable sound blankets are another useful accessory for podcasters who want to improve the sound quality of their recordings. These blankets are made of thick, sound-absorbing material, and they can be draped over walls or other surfaces to help reduce echo and other noises. This blanket from Ouutmee is compact and comes with quick hanging knobs and screws.
A podcast hosting subscription
For many podcasters, hosting their podcast on a dedicated platform like Megaphone or Buzzsprout is essential. A subscription to one of these platforms can make a great gift, and it will help the recipient to easily publish and distribute their podcast to a wide audience. Each podcast host comes with pros and cons, so make sure to choose a podcast host that fits their needs!
A podcast cover art design
A professionally designed cover art image is an important part of any podcast. A gift certificate for a cover art design service can be a great way to help a podcaster create a striking, eye-catching image for their podcast.
A podcasting course or workshop
For podcasters who are looking to improve their skills and take their podcast to the next level, a course or workshop on podcasting can be a great gift. These programs can provide valuable insights and advice on everything from recording and editing to marketing and monetization. However, gifting a course requires a bit of research to ensure you choose a high-quality online podcasting course.
Conclusion
Coming up with holiday gift ideas poses a fun challenge. You test how well you know the people you care about most. To come up with the perfect gift, you need to understand their interests and passions as well as what they need to pursue it. With any of these 15 gift ideas, you can help any of your favorite podcasters pursue their goal of creating high-quality podcasts.