One of the most exciting advancements in technology for podcasting is the integration of artificial intelligence into podcasting tools. With these tools, podcasters just starting can easily create high-quality results whether it's creating a script or editing your podcast audio. So, this article gives you a breakdown of audio editing tools that use AI and when you would want to incorporate these tools into your workflow.
How Can AI Help You Edit Your Podcast Audio?
AI can be your audio technician, automating and streamlining a variety of audio editing tasks such as:
Top 4 AI Podcast Editors
Recently, we've seen a surge in the number of AI podcast editors hitting the market. But let's be real, it's like finding a needle in a haystack when it comes to spotting genuine high-quality tools. Most are just riding the 'AI' trend wave and using it as a shiny badge rather than offering real, impactful features. So, we're going to help you cut through the noise by highlighting the top 4 AI podcast editors currently available on the market with one that's still in beta.
Descript
Descript is a comprehensive tool for editing both the audio and video of your podcast. It provides a suite of features to support every stage of the podcasting process, from development to distribution. A few key features of Descript include:
You can get started using Descript with their free trial that allows you to edit up to 10 minutes of your podcast. Beyond that, their $12 per month plan includes editing up to 60 minutes of audio while their $24 per month plan offers unlimited access.
Resound
Resound is an AI-powered podcast editor designed to automate the post-production process, freeing up creators to focus on content. It was founded by professional audio engineers allowing its audio editing capabilities to shine with an extremely easy-to-use interface. Three features that make Resound unique include:
Just like Descript, Resound also offers a free trial you can use to process one hour of audio per month. They also offer a $12 per month plan with 4 hours of processed audio, a $24 per month plan with 10 hours of processed audio, and a $49 per month plan with 30 hours of processed audio.
Adobe Podcast
Adobe Podcast provides AI-powered audio tools to create high-quality podcasts and voiceovers. It's designed to simplify and professionalize the recording and editing process, allowing creators to focus more on their content.
Since Adobe Podcast is currently in beta, you can only request access to use it. This puts you on a waitlist for access so its availability is not guaranteed.
Cleanvoice
Cleanvoice is an AI tool designed to streamline the audio editing process for podcasters. It aims to help podcasters achieve a more polished and professional sound quality without the learning curve associated with audio editing. A few key features include:
You can try Cleanvoice for free with up to 30 minutes of audio processing. Beyond that, Cleanvoice offers subscriptions or pay-as-you-go pricing. The pay-as-you-go pricing allows you to purchase audio processing per hour in 5-hour increments. This gives you more flexibility on how you use your audio processing, but it costs more per hour of audio processing than its subscription alternatives.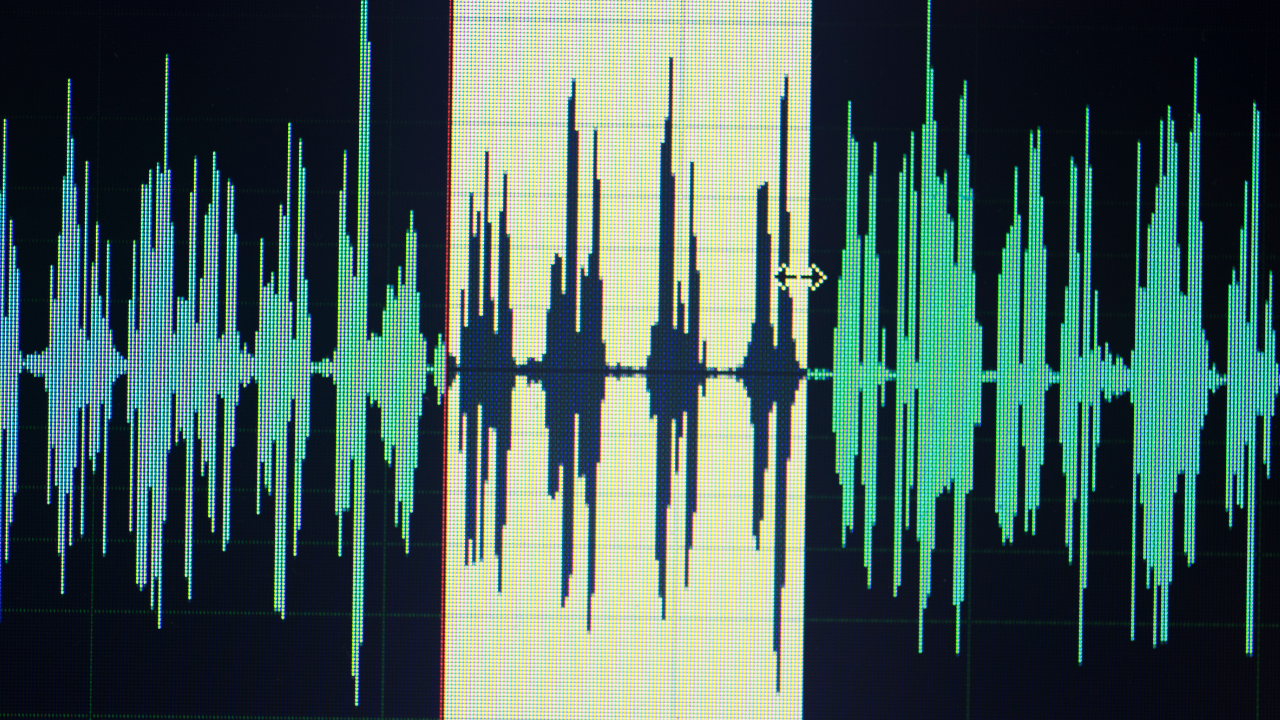 Can AI Outperform a Professional Audio Editor?
Let's keep it real. While we're singing praises for AI and its lightning-fast efficiency, we can't overlook the unique charm that comes with the human touch. Yes, AI can be useful and quick, but it might need more creative flair and instinct that a professional podcast editor brings to the table. Sometimes, those 'ums' and 'ahs' we so eagerly want to remove can add a dash of authenticity, making conversations feel more genuine and relatable.
But let's give credit where it's due. When it comes to tasks like noise reduction and audio leveling, AI executes exceptionally well. It can complete these tasks quickly and efficiently allowing you to focus more on creating your podcast and less on editing it.
So, although a seasoned professional audio editor can create higher-quality results, AI's accessibility and low cost make it a great choice for anyone editing their own podcast.