Whether you're a seasoned pro or just starting, you know that creating a podcast is only half the battle. With so many podcasts vying for attention, it's essential to find ways to stand out and build a dedicated audience. That's where having a website for your podcast can come in handy. A website gives you a powerful tool for establishing your online presence, engaging with listeners, and growing your community.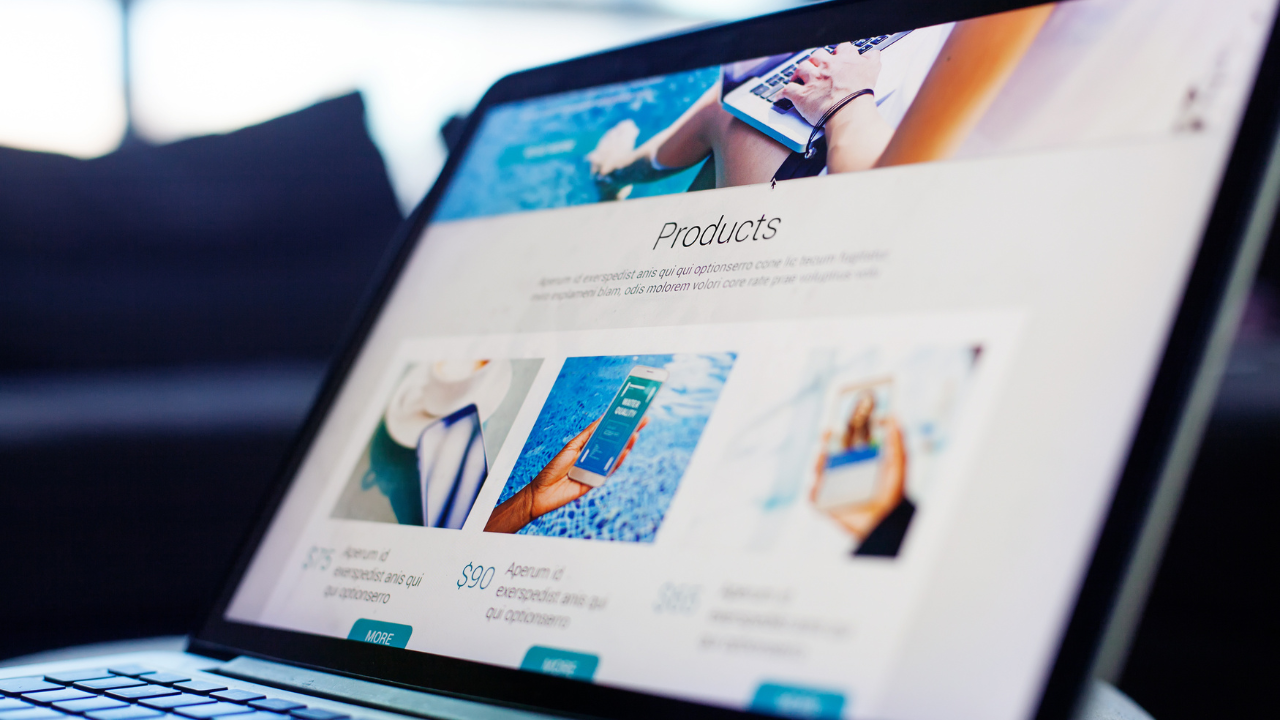 5 Reasons to Create a Website for Your Podcast
To make your podcast stand out and attract a loyal audience, a website can help. So, here are five ways creating a website can contribute to your podcast's growth:
Building Your Brand and Establishing Your Online Presence
A website gives you a chance to introduce yourself to your audience, tell them what your podcast is about, and share your story. You can make your website stand out to make a lasting impression on your audience by creating a visually appealing and user-friendly site.
Your website should also act as a central location where listeners can find all of your content. In addition to hosting your podcast episodes, you can also share show notes, transcripts, blog posts, and other supplementary materials.
Having a website provides a professional way to reach out and engage with your audience as well. You can create a contact form or email list where listeners can provide feedback or ask questions. Or, you can even create a newsletter to keep your audience informed and engaged.
Unlocking New Monetization Opportunities
Podcasting can be a profitable business if done right, and a website can help you unlock new monetization opportunities. You can use your website to sell ad space and merchandise, or even launch a subscription model to access exclusive content. A website provides a reliable and professional way to reach out to potential sponsors or advertisers, and it can help you negotiate better deals.
Creating a Community for Your Listeners
With a website, you give your audience a place where they can interact with you, ask questions, and provide feedback. You can also create a forum or chat room where listeners can talk with each other. Alternatively, consider integrating a Discord server with your website. This gives your listeners a central location for the community you build around your podcast.
Enhancing SEO
A website is the primary way you can benefit from Search Engine Optimization (SEO). By creating content that includes targeted keywords, using meta descriptions, and adding backlinks, you can help your website rank higher on search engines. This gives people a new way to discover your podcast.
To enhance the SEO of your website, start creating high-quality content relevant to your podcast and your audience. Beyond creating content, make sure to optimize your site for mobile devices and ensure it performs well enough to provide a good user experience. You can track the results of your SEO efforts with free tools such as Google Analytics and Search Console.
Integrating Social Media
Social media is an important tool for any content creator, and integrating social media with your website can help you reach a broader audience. By creating shareable content, engaging with your listeners on social media, and providing links to your website, you can build a following that goes beyond your podcast. Integrating your social media and website through maintaining a consistent voice and design creates a unified online presence that establishes your brand.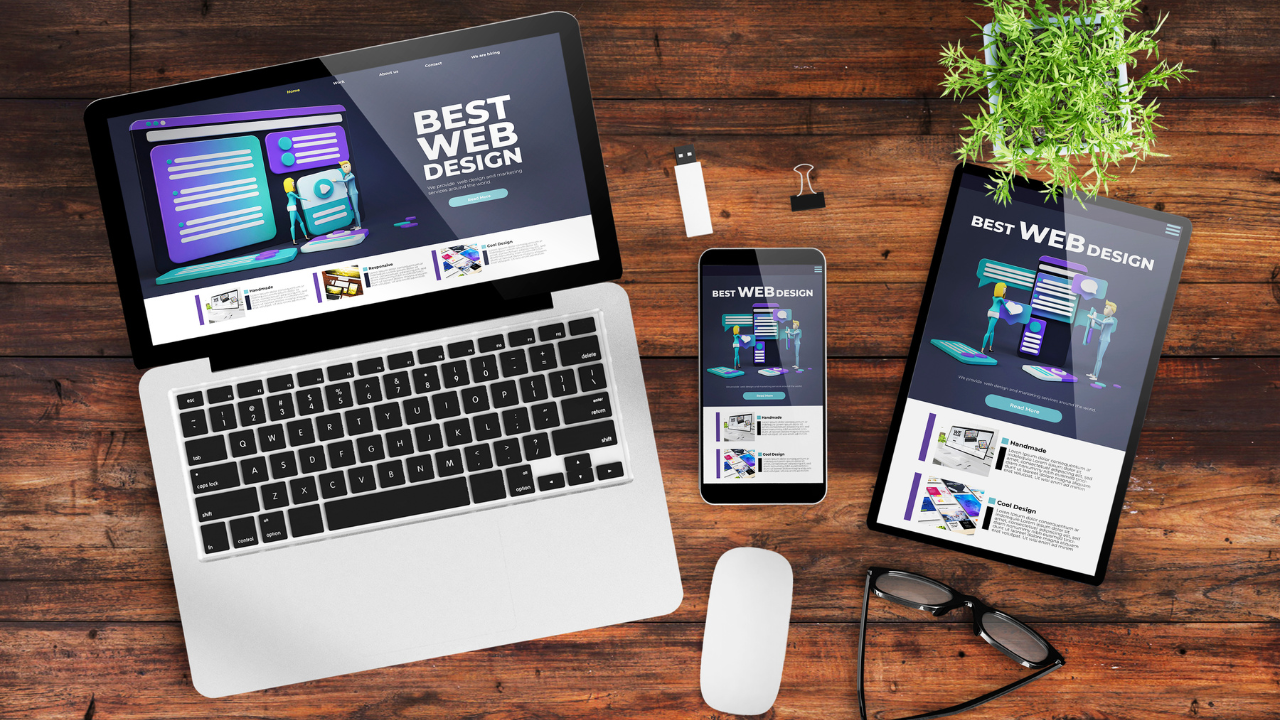 How to Create a Website for Your Podcast
Creating a website for your podcast may seem like a daunting task, but it doesn't have to be. With the right tools and approach, you can have a professional-looking website up and running in no time. Here are the tasks you need to complete to get your site up and running:
Choose a Website Builder
The first step to creating a website for your podcast is choosing a website builder. There are many website builders available, each with their strengths and weaknesses. Some popular and easy-to-use options include WordPress, Squarespace, and Wix. But our personal favorite is Podpage, which creates a website within seconds using your podcast RSS feed.
When choosing a website builder, consider factors such as ease of use, customization options, and pricing. Make sure the builder you choose offers podcast-specific features, such as the ability to embed audio players or create RSS feeds.
Choose a Domain Name and Host
Once you choose a website builder, you need to choose a domain name and host. Your domain name is the address that people use to access your website, such as www.[yourpodcastname].com. The web host stores your website files and makes them accessible on the internet.
Some website builders offer domain registration and web hosting as part of their packages, while others require you to purchase them separately. Unless the domain comes for free as part of their package, it is often less expensive to use a domain registrar such as NameCheap.
Customize Your Website
After setting up your website builder, domain name, and web host, it's time to start creating your website. Choose a design template that fits your podcast's branding and customize it with your logo, colors, and images.
Make sure to create pages for key information about your podcast, such as an about page, episodes page, and contact page. Consider adding a blog to your website as well, where you can share behind-the-scenes insights, guest interviews, and other related content.
Embed Audio Players and Create Your RSS Feed
One of the most important features of a podcast website is the ability to embed audio players and integrate RSS feeds. An audio player allows your listeners to listen to your podcast episodes directly on your website. You need an RSS feed to enable your listeners to subscribe to your podcast and receive notifications of new episodes.
Most website builders offer podcast-specific features that make it easy to embed audio players and integrate an RSS feed. Simply upload your podcast episodes to your website and use the built-in tools to create audio players as well as integrate your RSS feed.
Test and Launch Your Website
When you finish customizing your site, you can start thinking about your launch. This involves testing your website and deciding on any promotional efforts you want to put into your site. During your tests, make sure to test it on different devices and browsers to ensure cross-platform compatibility.
Once you're ready to launch your site, you can promote it through social media, your podcast hosting platform, and other online channels.
Conclusion
Remember, your website is an extension of your podcast and should be treated as such. Whether you're a seasoned pro or just starting, having a website can help you build credibility, connect with your community, and stand out from the competition. So take some time to explore the different website-building options out there, and find the one that works best for you.
Ultimately, a website for your podcast is more than just a digital platform – it's a way to showcase your passion and share it with the world.