As recently as a few years ago, podcasts and other audio material were not considered SEO assets. Influencers primarily used podcasting to expand their audience, promote knowledge, and connect with other professionals in the field.
This all changed in 2019 when Google confirmed podcasts would be indexed. Google indexing podcasts changes the way podcasters can find fans and the value of podcasts for businesses. Podcast indexing is possible thanks to recent AI and Natural Language Processing breakthroughs that allow Google to recognize and rank verbalized phrases within podcasts.
So, in this article, we'll be discussing why SEO is becoming essential for finding success in your podcast and 6 SEO best practices.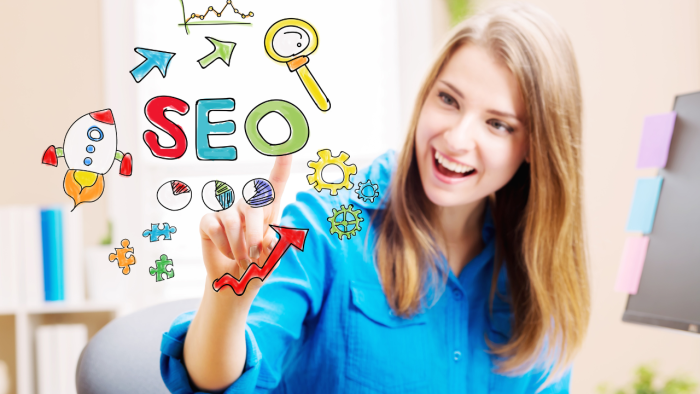 What is Audio SEO?
Audio SEO is a form of search engine optimization that aims to increase the visibility of podcasts in organic search results.
Podcasts are becoming increasingly popular as a way to generate additional income for both individuals and businesses. To accommodate this increase, Google presents podcasts in search results alongside text, photos, and videos. In addition, with so much audio content available online, audio SEO services are expected to increase rapidly.
The Importance of SEO in Podcasts
Search Engine Optimization (SEO) is an essential part of any online marketing strategy. It aims to drive traffic to a website while increasing brand awareness and trust. SEO provides a framework to make your site, page, or content appear on the first page of Google for specific keywords. While SEO used to only pertain to written content, Google now includes audio content, such as podcasts, in their rankings as well.
While SEO generally refers to search engines, SEO is truly all about Google. Google processes over 63,000 searches every second and accounts for 92 percent of all internet searches worldwide. This localization of web traffic and internet searching creates a significant opportunity for all types of businesses to acquire a larger audience. However, your brand must first rank for specific keywords.
Today, there is no life beyond the first page of Google results. Only 12% of people scroll past the first page of Google and over 28% click the first result. This means the value of SEO is only shown once you hit the first page of Google for a specific keyword.
All in all, Google provides a key service people use for discovering new content. With podcasts now included in Google search results, you can access consistent growth by utilizing SEO to rank your podcast.
6 Best Practices for Incorporating SEO in Your Podcast
Here are six best practices to get the most out of SEO for your podcast:
Select the Best Platform for Your Podcast
First and foremost, you must determine who (and where) your target market is. Be as detailed as you can with this information as you progress through the podcast marketing process. Identify the most popular podcast listening platform for your intended audience and other platforms you can use to build connections with your audience. This enhances the authority of your podcast making it easier to rank for specific keywords.
Be On the Lookout for Recent Trends
Just like a regular blog, looking for trends within your niche is a great way to rank your podcast. Start by creating a list of keywords related to a new trend then build an outline and list of questions that allow you to naturally include those keywords within your episode. By targeting new trends, you can be the first podcast to cover a specific topic for an opportunity to jump in the rankings.
Incorporate Targeted Keywords into Your Episodes
The fact that you can now find podcasts in search results presents podcasters with a fantastic opportunity. Since your episodes can appear in any search result, start creating a list of targeted keywords relevant to your podcast. Start with low-competition keywords then as your podcast grows, start competing for high-volume keywords.
A simple way to incorporate these targeted keywords into your episodes is by creating an episode based on a specific keyword's topic. This lets you naturally incorporate the keyword into your podcast. Never sacrifice the quality of your content to incorporate a keyword.
Create Written Material for Each Podcast Episode
It does not take long for search engines like Google and others to read through written language and determine whether or not your information is relevant. So, it is possible to increase the likelihood of an episode being ranked highly in search results by providing Google with some written content for it to "read," in addition to the actual audio content.
Start with developing distinct pages for each podcast episode. These pages should have text summarizing the episode's content along with an audio player with your episode. By creating a page for each episode, you can rank individual episodes for specific keywords instead of relying on your site to rank as a whole.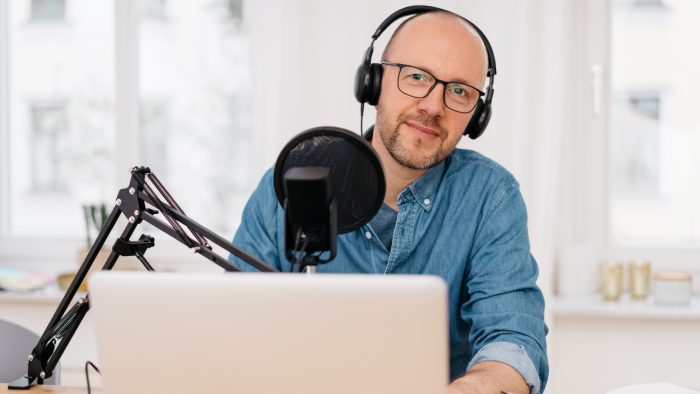 Strategically Place Your Keywords
The placement of your keywords impacts how Google interprets the content of your page. Search engines place different values on specific portions of your website and types of text on a website. So, always use appropriate headings within your written content to accurately portray your podcast's content. This will make it easy for Google to interpret your content and rank you for relevant keywords.
To get the most out of your keywords, insert relevant keywords in the following places:
The title of the article itself
The title of the podcast episode
Subheadings
The website address of the post
Names of images files
ALT attributes of any images
Content located at the top and bottom of the page
Naturally integrated into the flow of the page's content
Ask for Reviews and Feedback
A major aspect of the way Google ranks websites involves social proof. Social proof refers to indicators that show Google the quality of your content based on how people interact with it. Most people use how often content is shared on social media or other platforms as a metric for social proof. But, reviews and feedback are valuable metrics of social proof Google uses to assess the quality of your content. Google places heavy emphasis on reviews, particularly when they come from reputable websites not affiliated with your brand.
So, start asking your fans to leave reviews of your podcast on whichever platform you use to host your podcast. These reviews show Google that you deliver quality content that deserves a high ranking for the keywords you target.
Conclusion
Podcasting has always been an excellent way to humanize your brand, demonstrate your expertise, and forge relationships.
Now that podcasts can rank on Google search results, you can access a new method of growing your audience by incorporating SEO into your podcast. When implemented correctly, SEO gives you a recurring stream of new listeners.