With over 2 million active podcasts and more than 100 million monthly listeners in the U.S. alone, it's clear that podcasting is here to stay. Given this rise in popularity and competition, taking a podcasting course can put your podcasting career on a path toward success. But, is a podcasting course still worth it in 2023?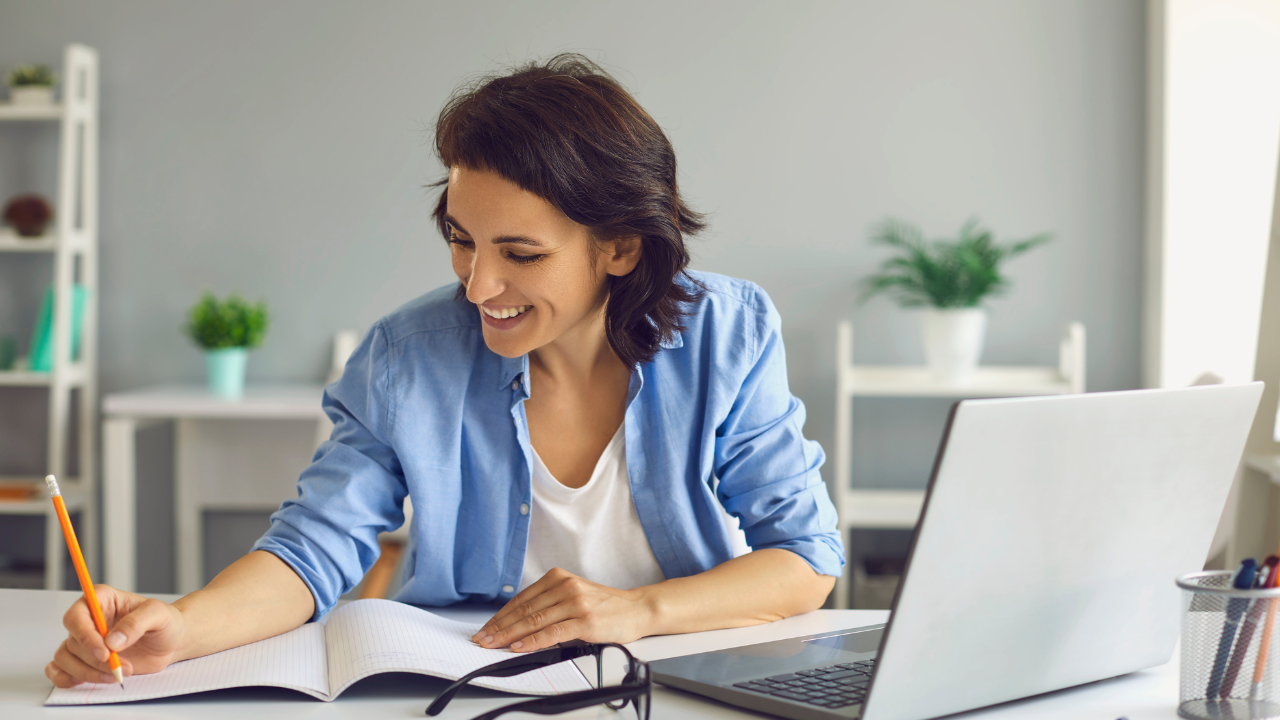 How Can a Course Help Your Podcasting Career?
Launching a podcast can seem daunting, especially if you start entirely from scratch. While you can find plenty of information online, trying to piece everything together can be scattered and overwhelming. A structured podcasting course provides an efficient way to establish a baseline of knowledge to get your show started on the right foot.
Learn the Fundamentals
Even if you feel comfortable talking into a microphone, a podcasting course can fill in knowledge gaps and ensure you fully understand the end-to-end podcast production process.
Depending on the course, you learn the fundamentals of selecting equipment, editing audio, hosting, and distribution. You can also learn soft skills such as crafting an engaging show format, interviewing guests, and growing an audience.
Getting this baseline knowledge can help avoid missteps and get your show off to a strong start.
Gain Confidence
It's normal to feel some uncertainty when embarking on a new endeavor like launching a podcast. While you can certainly learn by doing, enrolling in a course provides structure and feedback that can give you the confidence boost needed to move forward with your show.
Knowing your work will be reviewed by an expert in the industry can give you the confidence you need to start releasing your episodes without worrying about the quality of your work.
Get Feedback and Support from an Expert
One major advantage of a course is the ability to get personalized feedback and have questions answered in real time.
Trying to learn everything through trial and error and online research can be inefficient and lead to frustration. Access to an expert instructor who critiques your work and offers guidance tailored to you and your show is invaluable, especially when first getting started. They can provide actionable and constructive feedback to help you consistently create great content.
Are Podcasting Courses Expensive?
Costs for podcasting courses range from free resources to multi-thousand-dollar intensive programs.
Free Resources
For new podcasters looking to get started on a budget, free podcasting courses can provide foundational education to build skills at no cost.
The Independent Podcast Network, for example, offers over six free podcast courses covering topics like successfully launching your podcast, marketing your podcast, and how to work with advertisers. These free courses are an excellent resource for beginners looking to get discovered and start growing their podcasts.
Choosing high-quality free courses like those from IPN allows podcasters to save money that can be invested elsewhere, such as higher quality recording equipment.
Paid Classes
On the other end of the spectrum, comprehensive paid courses from established training programs can run anywhere from a few hundred to a few thousand dollars.
Although the upfront costs are a definite drawback of paid courses, they typically offer additional perks such as one-on-one time with the instructor and community groups. This gives new podcasters that need more structure and guidance an opportunity to work with industry veterans.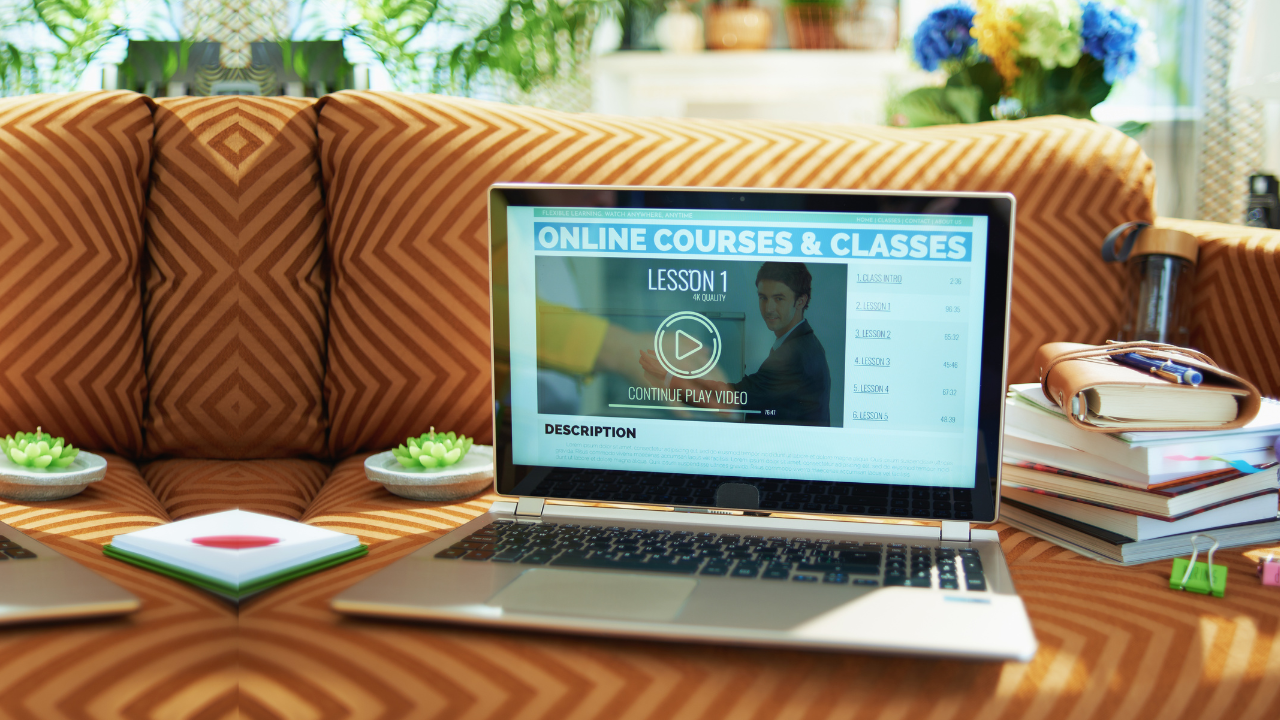 How to Choose a Podcasting Course for Your Needs
Not every podcasting course offers the same value. Some also fit better for different student needs, learning styles, and even your intended podcast niche. So, here are a few considerations to help you choose the ideal course for your needs.
Time Commitment
Every course requires a different level of commitment. Some allow for self-paced lessons while others require weekly virtual classes with specified times. To get the most out of a course, you need one that realistically fits the amount of time you can commit to learning about podcasting. But, make sure you leave some time to also actually start working on your podcast. Oftentimes, doing is the best way to learn.
Your Experience Level
The course you choose should match your experience level. Introductory-level courses are better suited for total beginners. These courses cover basics like choosing a niche and naming your show. Intermediate students will get more from courses that delve deeper into perfecting podcast production, launching a show successfully, and building a community. While every podcaster needs the basics, building on your existing knowledge will give you the most value for your time.
Your Podcasting Goals
Think about why you want to take a course and what you hope to gain – is it covering technical skills? Learning to interview guests? Producing episodes more efficiently? Finding a course aligned with your specific goals will keep you engaged with the material while helping develop the aspects of podcasting you need most.
Getting the Most Out of a Podcasting Course
Although all podcasting courses are different, there are a few best practices you can follow to make sure you get the most value for your time.
Actively Take Notes
Actively taking notes, instead of passive listening, will help retain the lessons learned. Your notes also act as a central location for you to review what you've learned and start putting those lessons to use in your podcasting endeavors.
Ask Questions
Instructors are there to help – don't be shy about asking questions to clarify anything you don't fully understand or that you need explained in more depth. Always aim to take advantage of your course leader's skills and knowledge.
Engage with Peers and Teachers
Whether it's a virtual or in-person course, make it a point to actively engage with your peers and teachers on multiple channels. Connect with them on social media, actively post on discussion boards, and take the time to get to know your peers. These activities build your podcasting network which you can tap into for collaborations, finding guests for your podcast, and learning from their experiences.
Conclusion
Taking a podcasting course can provide a clear roadmap to turn your idea into a successful show. High-quality courses efficiently teach you the core technical, creative, and business skills you need to create a successful podcast. With the fundamentals instilled by an expert-led podcasting course, you'll gain the confidence and knowledge to turn your passion for podcasting into a thriving career!